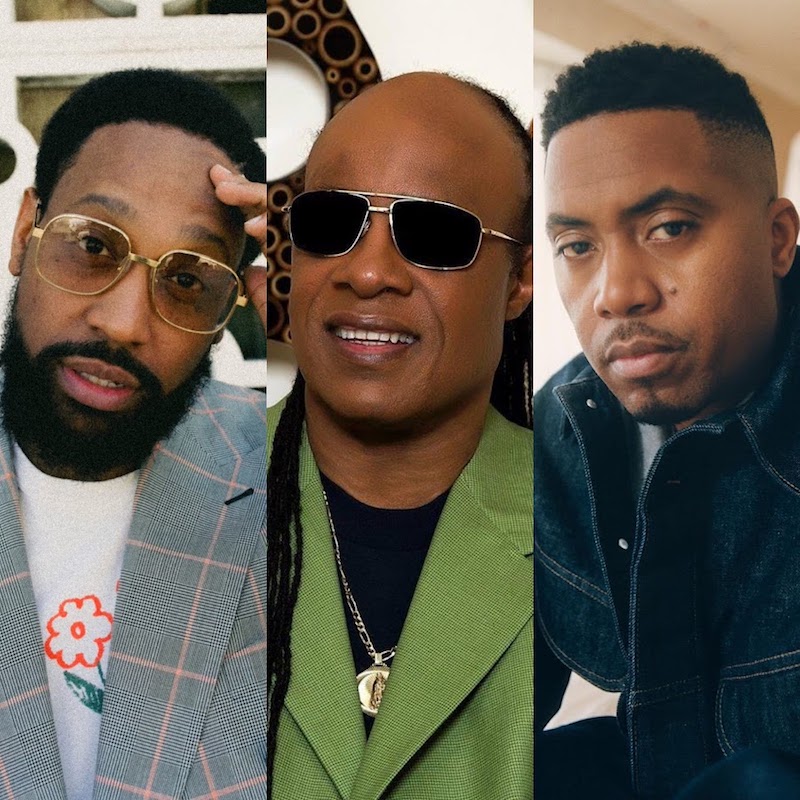 The wait for PJ Morton's next album Watch The Sun is almost over. The highly-anticipated, star-studded collection drops this Friday (April 29th) much to the delight of his legion of fans. Before we get to hear the complete project, though, PJ gives us one more musical sample with the single "Be Like Water" featuring two of those aforementioned stars, Stevie Wonder and Nas.
When we first learned that Stevie and Nas would be guesting on Watch The Sun, we were immediately intrigued. Now that we've heard what these two titans have created with PJ, we're thoroughly impressed.
"Be Like Water" borrows its title from the famous Bruce Lee quote. Much like Bruce Lee's words of wisdom, PJ and company encourage the listener to be flexible and go with the flow of life. "Be like water, let it flow / Water, just let go / Be like water, where we'll end up, we don't know / Water, let it flow," Morton sings on the chorus, which opens the song before his verse, which ends with the message, "Can't change things you can't control / So let those worries wash away."
Stevie comes through on the second verse with some sage advice of his own and joins PJ in soulful harmony on the chorus. Nas brings it all home with a hot 16 that culminates with the bars, "Yeah, stay clear, stay pure / Life's too short for you to stay mad." The song ends with a musical outro featuring Wonder's glorious harmonica.
Described as the "highlight and spiritual centerpiece" of the album, creating "Be Like Water" was a dream come true for Morton who was excited to collaborate with Nas for the first time and looked forward to working with Stevie again. "After I finished writing it I could only hear Nas' voice on it," PJ said about "Be Like Water" via press release. "Then when Stevie Wonder agreed to be on it and to learn that Nas had always wanted to work with Stevie, it was beyond my wildest dreams!"
PJ, Stevie and Nas go beyond our wildest dreams in the visual for "Be Like Water." The animated clip sees cartoon versions of the trio mapping their way to the lost city of Atlantis. Their mode of transportation is a submarine as they travel underwater to find the submerged kingdom. Along the way, they encounter an angry shark and the god Poseidon who leads them straight to Atlantis. Unfortunately, danger is afoot, and it's up to the talented collaborators to save the day – until they become the ones that need saving.
With singles "Be Like Water," "Please Don't Walk Away" and "My Peace," PJ Morton's Watch The Sun is shaping up to be a contender for album of the year. Join us in counting down the days until the release of this instant classic, and pre-order/pre-save Watch The Sun now from an array of digital music providers.
- Advertisement -