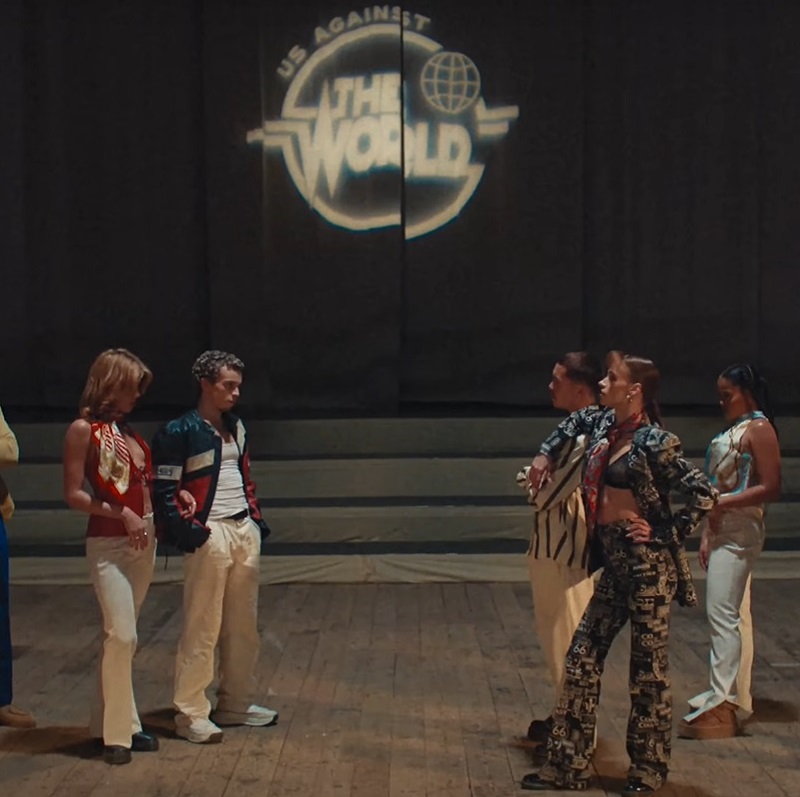 We heard that you might not have listened to the new Jungle angle yet, and we must ask why. Volcano is perhaps some of the British duo's best work yet and has had us in a chokehold ever since its release. But it's not just the music, as the set is accompanied by a short film comprised of their signature choreography-filled videos. We've gotten glimpses of the full visual with clips for "Candle Flame," "I've Been In Love," "Dominoes" and their viral cut "Back On 74." They give us another peek with the video for album cut "Us Against The World."
This song is the first track on the album and, therefore, serves as the beginning of the short film. Because of this, the video starts with credits for the production. We then follow dancer Will West into the studio as clues for the film's story points are hinted.
The biggest draw here, though, is the super slick choreography of Shay Latukolan — a frequent collaborator with Jungle. He gives the troupe of dancers plenty to work with as they move through deceptively simple and exceptionally complicated moves. The dancers eat it all up with aplomb and leave no crumbs on the dance floor while leaving us to wonder how they did it all.
If you've had the pleasure of watching the Volcano short film, then you know that this is just the tip of the iceberg. If you haven't, we highly recommend you make a beeline to the Jungle Fan Club site to purchase a viewing pass. Before you do that, though, check out the visual for "Us Against The World" right here.