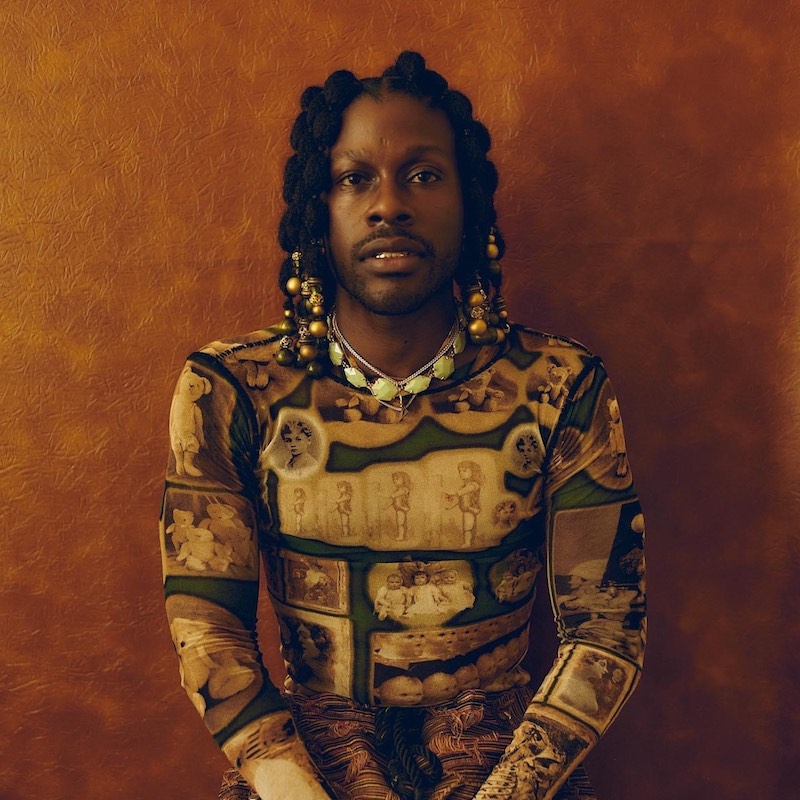 As anxious fans continue to countdown to the official release of his new album, Jesse Boykins III drops another sample of New Growth. The fifth and final single from the collection is entitled "Go With The Feeling," and Jesse taps into his Jamaican roots for the tune.
Playfully referred to as the "spin the block anthem," he teams up with producers Wynne Bennet and NAZ for the dancehall-infused track. Coming in at just two and a half minutes, the track's instantly infectious energy pairs perfectly with the urgency in his tone as he sings, "If memory needs a mirror, we can do one better / Yeah, one more blessing / Yeah, usually I let go, but you know just like I know, it ain't happening."
As implied by its title, the creative process for "Go With The Feeling" was very much rooted in the spirit of improv. With a bit of psychedelic assistance, the talented trio took a free-flowing approach and simply went with whatever felt good. The result is an intoxicating groove that matches the magnetism of sexual chemistry that hasn't quite dissipated. While giving into the allure of a passionate past isn't always recommended, in this instance, both parties are "way too lonely for second-guessing" and find themselves in the throes once again.
Jesse continues to show off his creativity in front of behind the camera in the song's self-directed visualizer. He once again utilizes a split screen technique as we watch three, six or nine frames of him alternate on screen. Scenes of JB3 caught in a zone dancing to the song's beat mimic exactly what you'll want to do when it hits you.
"Go With The Feeling" is a part of the parade of songs that Jesse Boykins III has released over the past few months that will be featured on New Growth. It follows "No Love Without You," "Kind And Nasty," "No P***y For Losers" and "Honestly, I'm A Threat." Get ready for more eclectic grooves when the full album is released on Friday, October 20th.