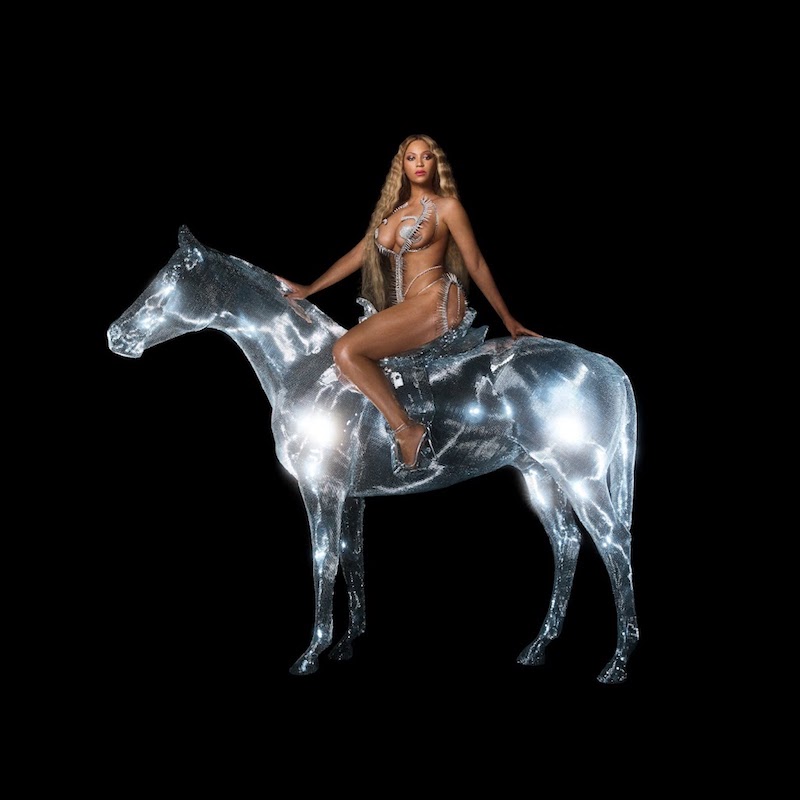 Beyoncé is back, and her RENAISSANCE has begun! After readying fans for its arrival for weeks, the superstar has finally released her seventh studio album with a singular mission in mind: to make people move.
Previously referred to as act i. RENAISSANCE, this project is the first of three acts/albums that she recorded during the pandemic. When the world was still, Beyoncé let the music and spirits guide her and take on a sonic adventure into house music and ballroom culture, inspired by her late "godmother" Uncle Jonny.
Led by the breakout single "BREAK MY SOUL," RENAISSANCE is a nonstop party from the first note of "I'M THAT GIRL" to the last one of "SUMMER RENAISSANCE." Beyoncé allows us to briefly catch our breath on the sexy R&B groove "PLASTIC OFF THE SOFA," but otherwise, it's a dance workout.
"COZY," "MOVE," "HEATED" and "PURE/HONEY" will have you voguing and death-dropping for your life. While "CUFF IT" and the album standout "VIRGO'S GROOVE" lend themselves to either cute choreography or a smooth two-step. Album closer "SUMMER RENAISSANCE" ends the collection with the soul clap and twirl it deserves.
Queen Bey plans to release the next two acts at some point in the future, but she hasn't indicated when, which is just fine because we're gonna need some time to let this album breathe and revel in it.
When Beyoncé released a statement about the album that said, in part, "I hope you find joy in this music. I hope it inspires you to release the wiggle," she was being modest. When you listen to Beyoncé's RENAISSANCE, you can't help but move, feel joy and get lost in the music.
Beyoncé RENAISSANCE [Amazon][Apple Music][TIDAL]
- Advertisement -