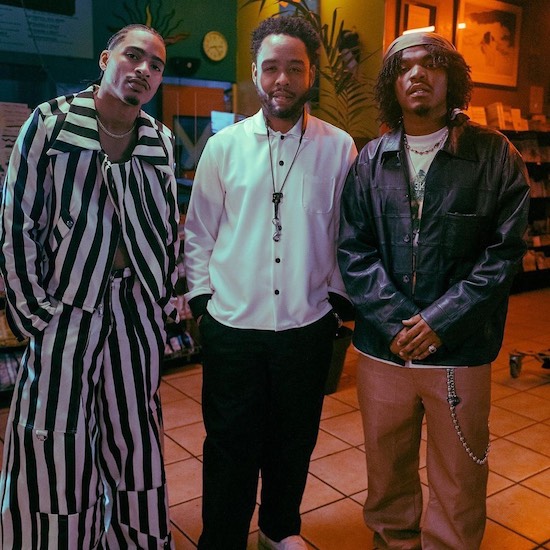 When it comes to music, Terrace Martin is a polymath. Unable to sit still with just one genre, he dabbles in all of them – sometimes at the same damn time. His latest project, Drones, is a great example. "There are touches of R&B, touches of jazz, touches of hip-hop, touches of classical, Cuban music, West African music, house music. You're going to hear all elements of Black music within this record," Martin shared with Pitchfork when the long-awaited project was released. Terrace, along with friends Arin Ray and Smino, showed off just what he meant last night on The Tonight Show Starring Jimmy Fallon blessing viewers with a performance of the song "This Morning."
"This Morning" is a smoldering, sensual track about not letting the world get in between you and your boo. Terrace and company set the mood and kept things COVID safe, performing their song inside L.A.'s Simply Wholesome health food store and restaurant. Arin and Smino delivered their verses flawlessly inside the dimly lit venue. Meanwhile, Terrace did double, maybe triple, duty on his keyboard, laptop and saxophone. While not officially a video, the clip does kind of give us one for this standout track from Drones.
Terrace Martin's Drones was finally released this past November. The project features his unique melange of Black music, along with special guests like Kendrick Lamar, Kamasi Washington, Snoop Dogg, YG, Ty Dolla $ign, Leon Bridges, Channel Tres, Robert Glasper and Cordae. While the eventual project didn't feature some of our favorite singles, like "Lies" and "Intimidated" featuring Rapsody and Lalah Hathaway, we're nonetheless impressed by the album.