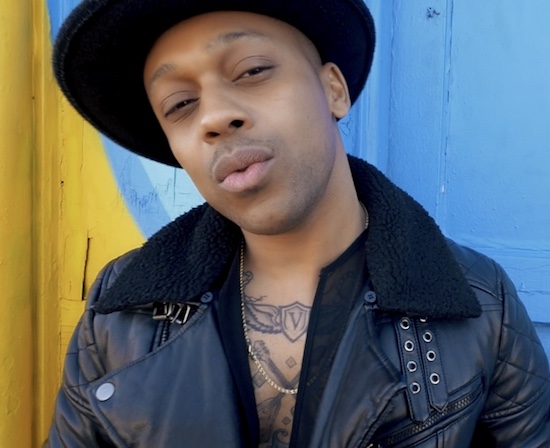 Kameron Corvet has kept quite busy since returning home after touring the world with Sting and Shaggy last year. He's been back on his music grind, releasing the track "Give It A Try (Soul Council Remix)" and a compilation album entitled Essentials, in the first few months on 2019. It's always great to hear more Kameron Corvet, but it's even better to see more of him as well. Thankfully, we get to do just that in his new music video in a SoulBounce exclusive world premiere.
For his latest turn in front of the camera, Kam takes us along on a date with a special someone in the visual for "Give It A Try (Soul Council Remix)." Corvet departs from the bohemian vibe of the video for the original version of "Give It A Try" with a new setting and a new woman. Director Michael Moss follows Kameron and his leading lady played by Yahwrae around Atlanta, giving us views of the subway, brightly-colored murals, city streets and rooftops. When Kameron isn't in solo scenes rocking out on his guitar, he's loving up on his boo and holding her just as tight. It's a romantic video treatment that flows with the tone of the remix and shows young lovers simply enjoying each other's company, which is priceless.
Watch Kameron Corvet's "Give It A Try (Soul Council Remix)" music video right here, and cross your fingers that he has more refreshing visuals like this on the way for tracks from Essentials and whatever else he's got in the works.