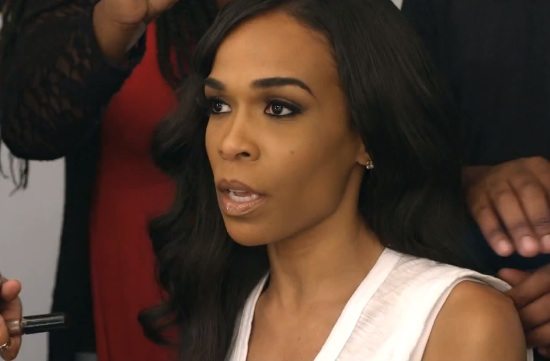 Fresh from winning the Stellar Award for Music Video of the Year for "Say Yes," director Matthew A. Cherry has teamed back up with his muse Michelle Williams for her new visuals for the song "Believe In Me."
The video begins with Michelle returning to her dressing room to record a vlog for her fans. She speaks into her webcam and shares that the song is "literally pages out of my diary" before the scene changes to Michelle surrounded by her glam squad fixing her hair and applying her makeup. She looks gorgeous, but her spirit is uneasy and you can see it all over her face. Later, Williams is seen on a therapist's couch pouring out her heart about getting back to a place where she can believe in herself again while the doctor takes notes.
Michelle may not be accompanied by her Destiny's Child sisters for "Believe In Me," but she is joined in the clip by a few fans from around the world who submitted home videos of them singing along with her song. Their presence is a nice addition to show that many people are struggling with the same issues, and they've found inspiration from Williams.
Have Michelle and Matthew created another award-winning music video? Press play and watch for yourselves to decide.