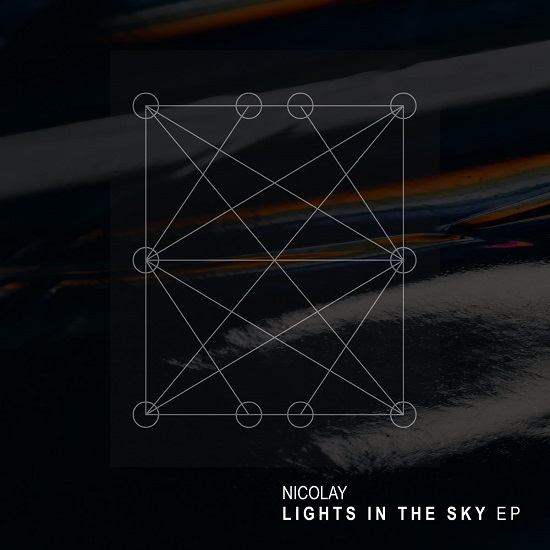 In a year that's featured its fair share of tragedies, a global pandemic, a contentious election and whatever else it wants to throw at us before 11:59 p.m. on December 31st, we could all use a break. Unfortunately, the aforementioned pandemic has most of us stuck in the crib in a strict quarantine. Music can be its own sort of getaway, though, especially when its from Nicolay. The producer and founding member of The Foreign Exchange has transported us to many places with his own solo work (especially his City Lights series). Now the music man is back with his short and sweet EP Lights In The Sky.
Nicolay, who we last heard from alongside The Hot At Nights on 2018's Glaciers, offers a brief snapshot into where he is musically over the EP's four songs. The electronic cool of "Starting Point" is the first thing to greet us when we press play, immediately enveloping us in atmospheric synth and digitized notes that seem to expand and contract as the song plays. That's followed by "Sooner Or Later," a collaboration with Creative Theory that melds the frenetic pace of drum and bass with jazz, crafting a brilliant soundscape for the vocalist to play around with while still keeping things surprisingly tranquil.
The set's second instrumental, "Thinking About You," splits the difference between the first two tracks. The icy calm returns with more ambient synth chords. They're joined by skittering programmed production with just enough hip-hop sprinkled in to keep your head nodding. That segues perfectly into the final track, "Lights In The Sky." Featuring his main man Phonte, "Lights In The Sky" has a hopeful feel as the singer/rapper beckons, "Don't close your eyes / See the lights in the sky." It's a fitting closer as it takes us to an optimistic place while we wait out the end of a pretty bitter year.
Short and sweet, Lights In The Sky is just enough to help us soothe our frazzled minds as we take inventory of a year like no other.
Nicolay Lights In The Sky [Amazon][Apple Music][Bandcamp]
- Advertisement -