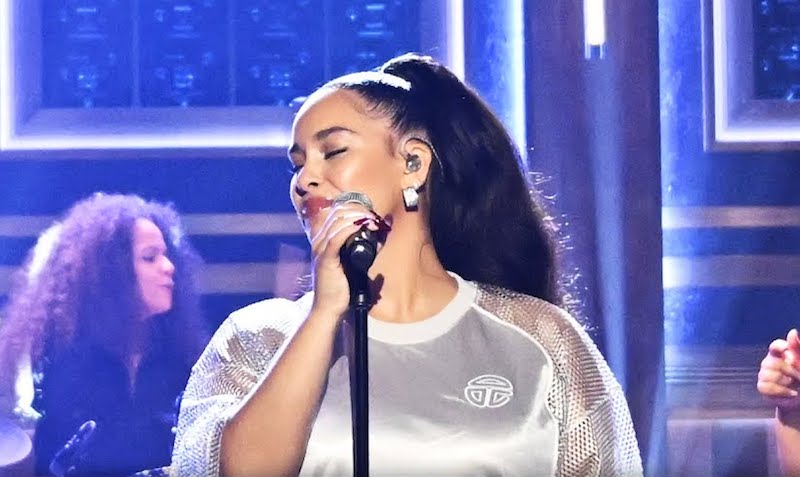 Whoever is booking the artists for this season of The Tonight Show Starring Jimmy Fallon has good taste. In the past week alone, the late-night staple welcomed Victoria Monét and Tyla to the stage, and last night was Jorja Smith's turn to step up to the mic in Studio 6B. For her return engagement on The Tonight Show since her first appearance on the program in 2018, Jorja sang a medley of her singles "Falling or flying" and "Little Things."
With her new album falling or flying to promote, it made sense to perform two songs to make the most of her limited screen time. However, although Jorja sounded good, "Falling or flying" fell a little flat, and the transition between songs was abrupt. Once she got to "Little Things," though, the performance got a shot of caffeine from the robust track that's one of the album's standouts.
This appearance on The Tonight Show wasn't Jorja Smith's finest hour, but she recently clocked in great performances of these same two songs on Later... With Jools Holland. In that instance, "Falling or flying" and "Little Things" were performed separately, allowing viewers to get the full experience of her singing these killer tracks.
Jorja has been heavy on the album promo trail, so we look forward to seeing more of her on our television and computer screens as well as on concert stages when she decides to go on a full world tour. Until she announces more tour dates, watch Jorja Smith's return to The Tonight Show below.