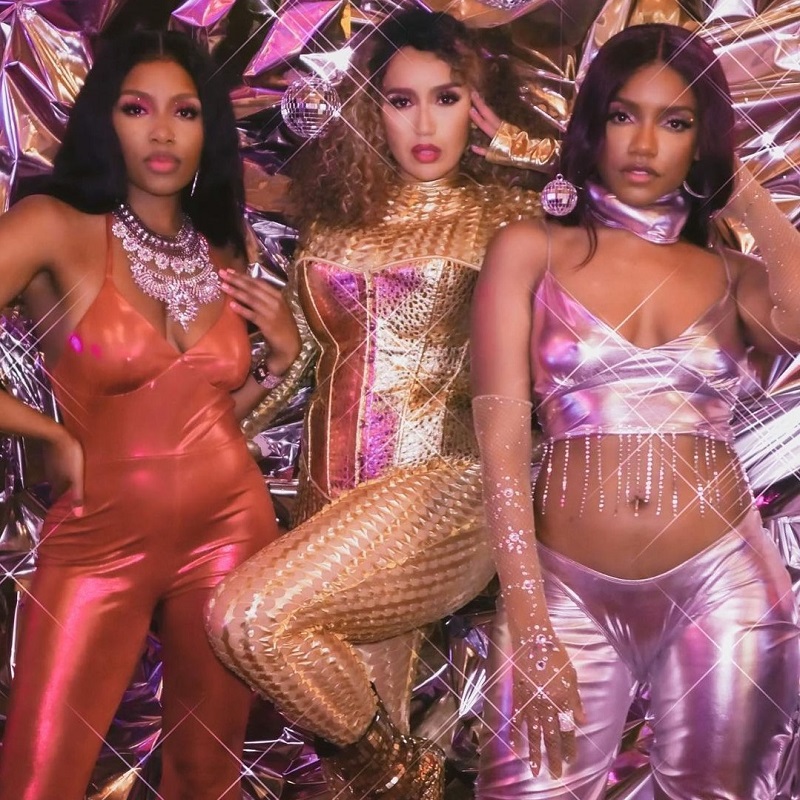 The Shindellas have made us fans over the years thanks to their undeniable talent and irresistible grooves. The last we heard from them was nearly a year ago when they set us up for the summer on their single "BBQs & Body Rolls." Now, the trio is back and they're still bringing us good times and good vibes with their latest single "Last Night Was Good For My Soul."
In the spirit of early '80s disco and boogie jams like "Last Night A DJ Saved My Life," The Shindellas reach back to the feeling with production from Louis York that cribs from the sound of that era. The trio's voices are paired with piano and synth set to a two-step ready beat that sounds like the party they're describing throughout the track. Meanwhile, their harmonies reach a joyous level on the chorus as they revel in the night's events.
"Looked up it was 5 am / I see the sun rising / Last night was good for my soul / Where did the time go?," the trio sings. "I feel alive again / Refreshed and ready to win / Last night was good for my soul / But where did the time go?"
The Shindellas are always welcome on our playlists and "Last Night Was Good For My Soul" is definitely one that we'll be blasting as the days get warmer and longer. Go ahead and keep the party going when you stream the single below and then stick around to learn the lyrics you'll be singing for the next few months by watching the song's lyric video.