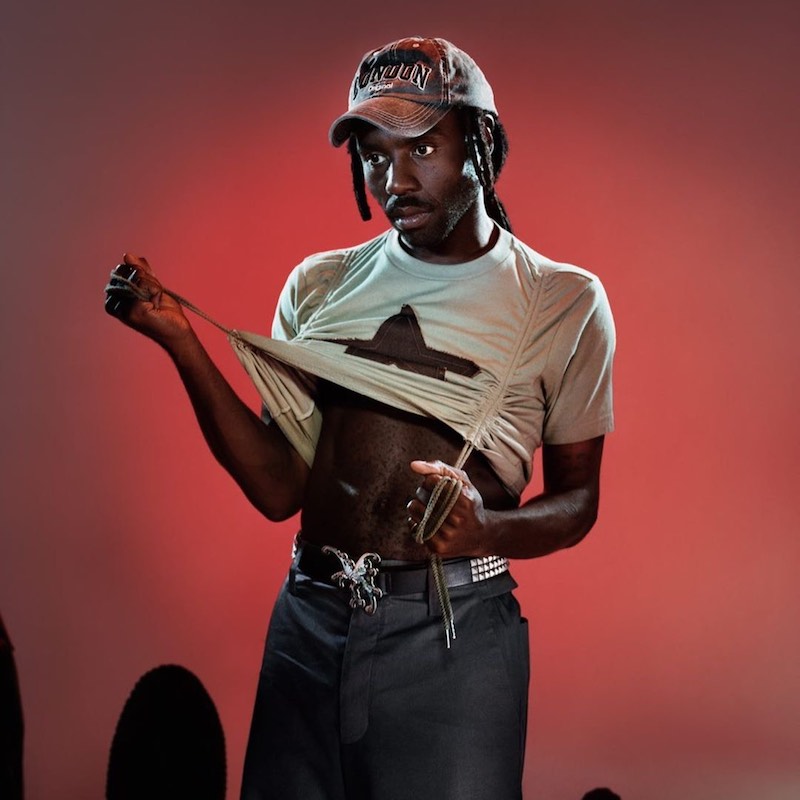 British singer, songwriter, producer and director Blood Orange – aka the artist also known as Dev Hynes – returns with a vibey rollout to his forthcoming EP, Four Songs. The EP is set to drop this Friday, September 16th, and, while not exactly a surprise drop, you'll definitely be caught off guard by the lead single "Jesus Freak Lighter."
"Jesus Freak Lighter" seemingly captures the randomness that often occupies the mind of an artist.  Regardless of the medium, true creators are consumed with ideas and inspiration and, sometimes, making sense of it all can be a challenge. True to form, rather than cram his creativity into some sort of box, Blood Orange lets it all spill out into a brilliantly cool preview of what fans can expect from the new project.   
The transcendent track was released alongside a spacey visualizer, taking us further into his world of abstract artistry. In between flashes of his logo, we watch as he zones out on the guitar, amid flickers of red light. Surrounded by a sea of instruments, it's clear he's a "one-man band" who has found his happy place. We're grateful to be granted a peak into his visionary realm and can't wait to hear the upcoming EP in its entirety.
Witness Blood Orange's creativity take flight when you listen to the "Jesus Freak Lighter" audio and view the visualizer below. His Four Songs EP is available for pre-save before it arrives later this week, but if you can't wait until then, make a move now to add the single to your collection from your preferred digital platform. SoulBouncers in the Tri-State area can still grab tickets to catch Blood Orange live as he opens for Harry Styles at Madison Square Garden from now until September 22nd as part of his 2022 Love On Tour.