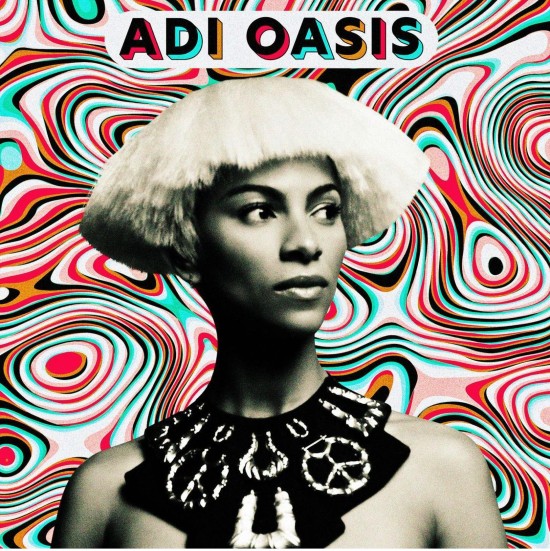 Our favorite bass-playing beauty Adeline regularly shared her spark and star power with us throughout the pandemic, keeping our spirits lifted while tending to her own. Her new EP Adi Oasis is a testament to the healing power of music without being a rhythmic reminder of all the pain and uncertainty we all endured over the last year and a half. She explains, "Creating this EP during one of the weirdest times in our modern history — not just the pandemic, but also living through these difficult political times, global warming, struggle against racism, etc. — has brought to light a deeper meaning for what music is to me. Music is my oasis, the stage is my oasis, the studio is my oasis."
Named after the unapologetic alter-ego she personifies both on stage and in the studio, the soulful and funk-filled project kicks off with the vibrant track "Stages," featuring her frequent collaborator KAMAUU. The self-affirming ode to artists everywhere serves as a reminder to stay the course and to remain confident and uncompromising in your gift. The EP's release was accompanied by the single's video where we are treated to a fun depiction of the stylish duo as they roam the streets of Brooklyn and catch a vibe in the studio. In addition to the previously released tracks "Whisper My Name," "9" and "Eternity" featuring Joshua J, the project also includes the ultra-relatable lockdown anthem "Maintain" and the sexy standout "Mystic Lover." From the intricate bass lines to her signature vocals, the EP showcases all the facets of everything we've come to love about Adeline. The bright and resilient energy of the project goes to show that not even a pandemic can keep a good and talented woman down.
Listen to the full Adi Oasis EP and watch Adeline's self-directed "Stages" video below. SoulBouncers in Baltimore and Philadelphia can grab tickets to catch her live at Creative Alliance on September 29th and World Cafe Live on September 30th.
Adeline Adi Oasis [Amazon][Apple Music]
- Advertisement -