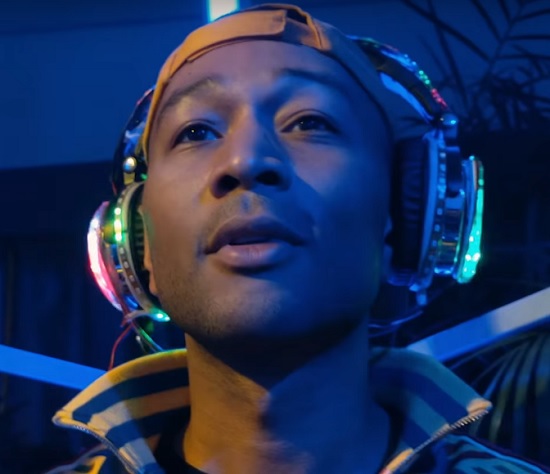 John Legend is living his best life in 2018. So far in the first third of the year, he's garnered critical acclaim for his lead role in Jesus Christ Superstar and announced that he's having a baby boy with his wife Chrissy Teigen. As if that weren't enough good news for the crooner, he's gone and given us a new single and video to jam to.
John teamed up with producer BloodPop®, who is famous for his collaborations with Justin Bieber, to put out a dance floor-ready track. But with this being John Legend, you know that it had to have a lovey-dovey angle. John decides to craft a tale about going out for a night of fun but suddenly meeting the love of your life. The synth-laden groove gets a bit of soul from the warm keys and rhythm guitar, but what the music doesn't provide, John makes up for with his delivery.
The song's video, however, goes full-on modern, with the actors bringing dating apps like Tinder to life as they swipe left, right, up and down while trying to find the one. Eventually, our two lovers find each other among the crowd and things escalate fairly quickly. So quickly, in fact, that the video ends with their wedding. Along the way, we get to see John oversee everything as a slightly corny DJ and even get cameos from Insecure's Jay Ellis, Susan Kelechi Watson from This Is Us and Grown-ish star Yara Shahidi. (Oh, and did we mention that the whole thing was filmed on a Google Pixel 2?)
If you wanted to start your day (or weekend) off right, go ahead and check out the stream and video for John Legend's latest below.
- Advertisement -