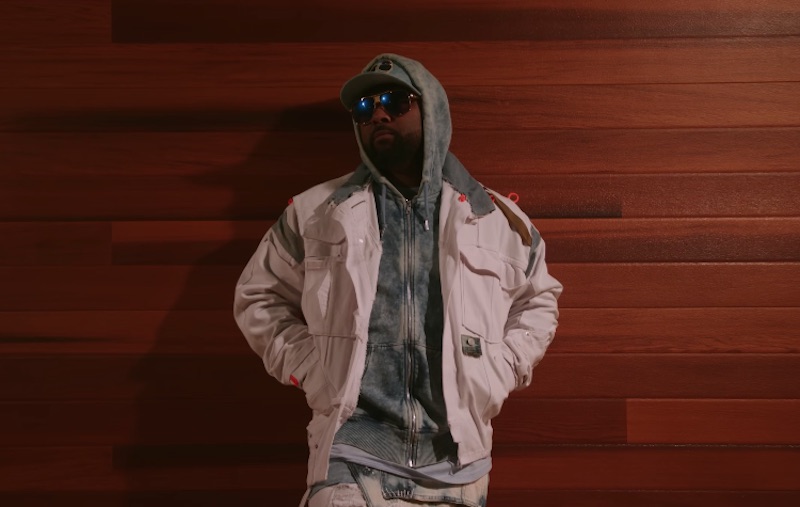 Musiq Soulchild and Hit-Boy's collaborative album Victims & Villains has become the gift that keeps on giving. Not only is the album already one of the year's best, but Musiq has also blessed fans with music videos for the tracks "beat of a slow dance," "i remember you my ex," "victims and villains" and "will i touch the sky." The visual blessings keep coming with a clip for "between love and war."
This song comes in the latter half of Victims & Villains and finds Musiq enduring a balancing act in his relationship. "I just be trying to keep the peace. Know what I mean? I ain't gon' keep arguing with her, bro," he speaks at the beginning of "between love and war" setting up what's to come as Soulchild sings about arguments with his lady and his quest to protect his peace.
Director Caleb Seales – Musiq's go-to director for all the visuals this album cycle – gives life to the lyrics in the "between love and war" video. After dealing with a string of women and cleansing himself of all the drama in "will i touch the sky," actor Afolabi Oyeneyin returns as the male lead. He's only concerned with one woman this go-round, but he's still going through it.
In between scenes of Musiq singing posted up against a wood paneled wall, we watch the couple at the center of this flick argue, fuss and fight. Well, the woman is the one arguing, fussing and fighting while Afolabi keeps his cool and barely engages her, which enrages her even more. Realizing that getting a rise out of him isn't gonna happen because he's protecting his peace at all costs, she eventually calms down. She tries to make nice toward the end, but it might be too little too late for this relationship to survive.
Musiq Soulchild and Caleb Seales have done it again on the visual tip with the "between love and war" clip. Watch the story play out below, and join us in waiting to see what these two creative minds conjure up next.