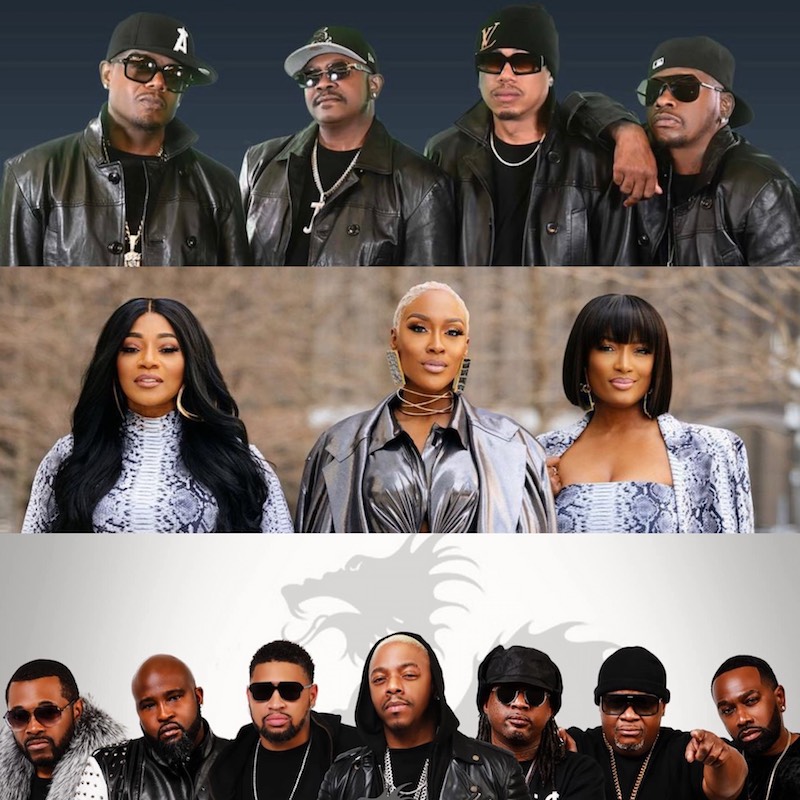 Fans of '90s R&B groups are gonna have a time this summer if Jodeci has anything to say about it. The infamous foursome, who made light work of singing in the desert dressed in black leather and combat boots, are hitting the road with fellow R&B groups SWV and Dru Hill, and all parties are ready to rep the genre and era to the fullest on the Summer Block Party Tour.
Jodeci's original members K-Ci Hailey, JoJo Hailey, Mr. Dalvin and DeVanté Swing reunited for The Culture Tour in 2022. On that outing, they opened for New Edition and Charlie Wilson, but this time around the group will be the headliners and they can't wait. The proud quartet took to social media to share the tour announcement, and their excitement was evident.
Fresh from the season finale of their hit Bravo reality show SWV & Xscape: The Queens Of R&B, SWV has chosen to take their talents to the Summer Block Party Tour instead of performing any more shows with Xscape. Due to the bad blood between Xscape and the Sisters With Voices Cheryl "Coko" Gamble, Tamara "Taj" George and Leanne "LeLee" Lyons surrounding the series, these groups won't even go to the corner store together much less on tour. Short of a miracle, fans will likely never see these girl groups on the road together, but SWV is keeping it moving with their male counterparts.
As a part of their ongoing 25th-anniversary celebration that began in 2021, Dru Hill is prepared to bring it on this concert tour. All seven current members of Dru – OGs Sisqo, Nokio and Jazz and newer members Tao, Scola, Black and Smoke – will be present and sharing their gifts with audiences coast to coast.
Tour dates and additional details for the Summer Block Party Tour are forthcoming, but get your coins ready to scoop up tickets when they go on sale on Friday, April 28th. Diehard '90s R&B fans can sign up for early ticket access on the Summer Block Party Tour website to get an exclusive code to use when the presale begins on Monday, April 24th.