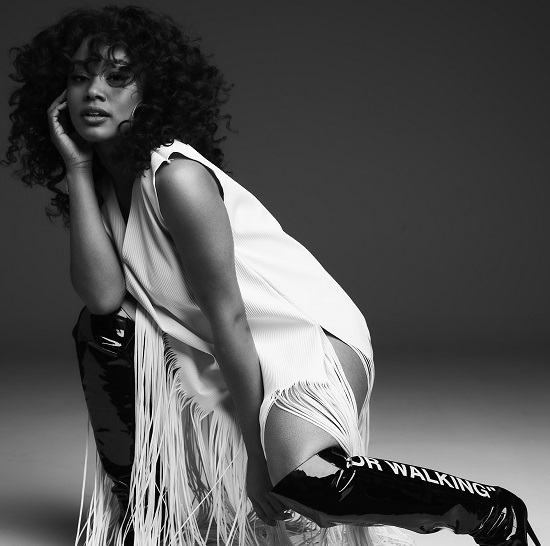 Actress/singer Katlyn Nichol has made a name for herself on the small screen playing Simone in BET series American Soul and as Junior's love interest Olivia on black-ish. Now she's making sure that you know her for her voice with the release of her new single "Liar."
Katlyn turned to producer Sak Pase — who laced Kelly Rowland with her "Black Magic" earlier this year — to do his thing on the track. In response, he worked out a track that digs into highlife and Afrobeat legend Ebo Taylor's catalog to create an undeniable groove for Katlyn to call out a man who refuses to tell her the truth. Her clear tone floats against the track's horns as her words cut to the quick. "I lie to protect / You lie and regret / You lied said you really had the time to invest," she sings. "We lie in your mess / You lie to impress / You swear you hate your daddy but you learned from the best." The frank lyrics get even more terse on the chorus, where she simply sings, "You's a liar liar liar liar."
While her talents were already evident in her onscreen roles, especially in her role as a singer on American Soul, "Liar" is still very impressive. If this is the official debut for Katlyn Nichol, then we suggest you prepare to get used to hearing her name. Hop below to check out both the song and its lyric video.