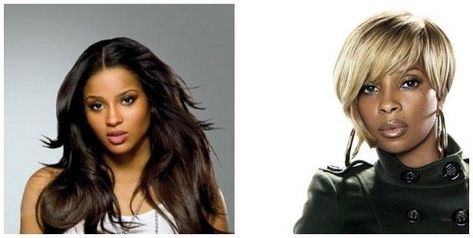 Back in June, a leak of
Ciara
's song "Supernatural" was made available on the web. The track was produced by
Ne-Yo
and will appear on her September release
Fantasy Ride
. Which is cool. I mean, it wasn't something SB would normally think twice about. Usually, a cursory congrats to CiCi would suffice. Well, now that the same track, this time covered by
Mary J. Blige
, has surfaced, it becomes somewhat of a story. Or at least interesting. Now, we know MJB is down with the Ne-Yo camp, so perhaps she was just having fun with a track that eventually went to Ciara. But as we First Spin Mary's version, we've decided to post both tracks and make it a "Supernatural" Battle of the Beats. Take a listen below and weigh in.
Ciara: "Supernatural"


Mary J. Blige: "Supernatural"