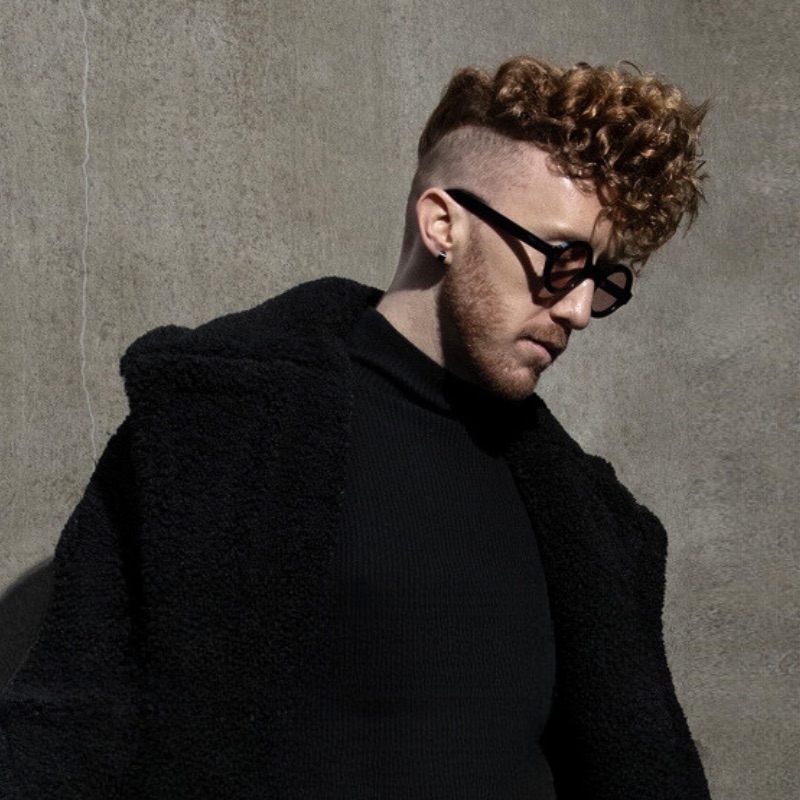 It's been over six years since Daley released an album, but he's looking to change that in 2024. He's been diligently working on his fourth LP, but that's not the only reason why his fans should be happy. Before he rolls his new music out, Daley is rolling out and going on tour starting in January. The British singer-songwriter is hopping across the pond to embark on The Interlude Tour across the U.S.
Daley will begin the 15-city trek on the East Coast. He'll set The Interlude Tour off on January 24th with the first show in Annapolis, MD before moving on to D.C., Pittsburgh and Richmond, VA to end the month. The majority of shows fall in February, with dates in Durham, Charlotte, Atlanta, Nashville, St. Louis, Cincinnati, Chicago, Detroit, Columbus and Philadelphia. The tour will wrap in New York City on February 22nd.
For anyone who notices that their city isn't listed, not to worry – Daley assures that he's just getting started. "We couldn't make it everywhere on this run," he posted online with the tour flyer. "If you don't see your city please trust – I'll be back," he went on to write.
The "Alone Together" singer calls this tour, "The beautiful in-between," kinda like an interlude on an album. He also has some surprises in store for all who attend. According to him, he, "May even play you some of the new songs."
If the prospect of hearing Daley sing his from his catalog of jams and exlusive new music has you as excited as it does us, then you need to secure your tickets to The Interlude Tour ASAPtually. View all of the dates, cities and venues below, then visit his website for links to purchase tickets.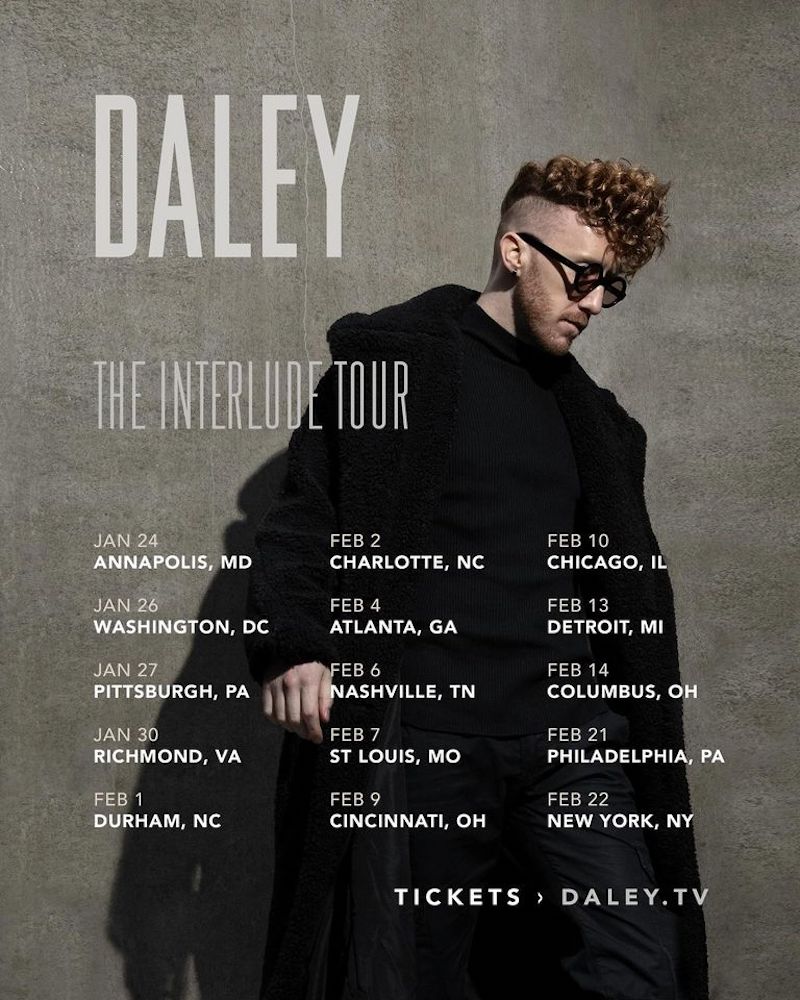 Daley The Interlude Tour dates:

Jan 24 - Annapolis, MD - Rams Head On Stage
Jan 26 - Washington, D.C. - Howard Theatre
Jan 27 - Pittsburgh, PA - City Winery Pittsburgh
Jan 30 - Richmond, VA - The Broadberry
Feb 1 - Durham, NC - Motorco Music Hall
Feb 2 - Charlotte, NC - Neighborhoo Theatre
Feb 4 - Atlanta, GA - City Winery Atlanta
Feb 6 - Nashville, TN - City Winery Nashville
Feb 7 - St. Louis, MO - City Winery St. Louis
Feb 9 - Cincinnati, OH - Nostalgia Wine & Jazz Lounge
Feb 10 - Chicago, IL - City Winery Chicago
Feb 13 - Detroit, MI - Loving Touch
Feb 14 - Columbus, OH - The Basement
Feb 21 - Philadelphia, PA - City Winery Philadelphia
Feb 22 - New York, NY - Le Poisson Rouge