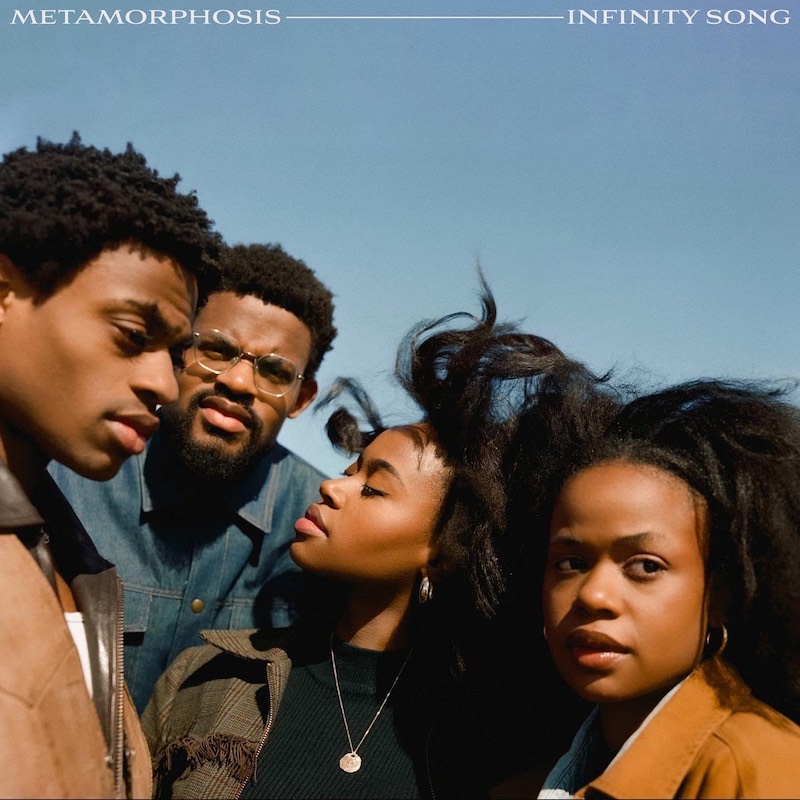 The wait is over for Infinity Song's sophomore project Metamorphosis. Led by the title track, their viral single "Hater's Anthem" and a fresh cover of the Fleetwood Mac classic "Dreams," the talented siblings make their mark in the soft rock space. 
Metamorphosis follows their debut album Mad Love, which was released in 2020 and introduced audiences to their smooth harmonies and strong vocals. At that time, the family act had five members – Abraham Boyd, Angel Boyd, Israel Boyd, Momo Boyd and Victory Boyd, who also has a solo career. For this new collection, Victory steps aside to let her brothers and sisters shine. 
The project is sonically reminiscent of iconic groups like The 5th Dimension and The Mamas & The Papas with tracks like "Metamorphosis," "Slow Burn" and "No One Comes Close." The guitar riffs and kick and snare drum-driven melodies on "Pink Sky" and "Hater's Anthem" channel the vibes of '60s and '70s light rock. 
The group's distinctive harmonies and captivating vocals lend themselves beautifully to an impressive cover of Fleetwood Mac's "Dreams." They own the remake with their bass guitar-driven a cappella harmonies on an added outro. If you're going to tackle a beloved classic, you'd better bring it, which Infinity Song does. 
The Boyd sibs round out the new project with another remake of a classic with their version of gospel great James Cleveland's "I Don't Feel No Ways Tired." It is a clean rendition that gives a nod to their gospel music influences and their Christian faith. 
Metamorphosis expands Infinity Song's catalog with a solid effort that shows their range. Anchored in soft rock, it's also giving folk, pop and inspirational music. Regardless of genre, Infinity Song is here to simply soothe souls.
Infinity Song Metamorphosis [Amazon][Apple Music][TIDAL]
- Advertisement -