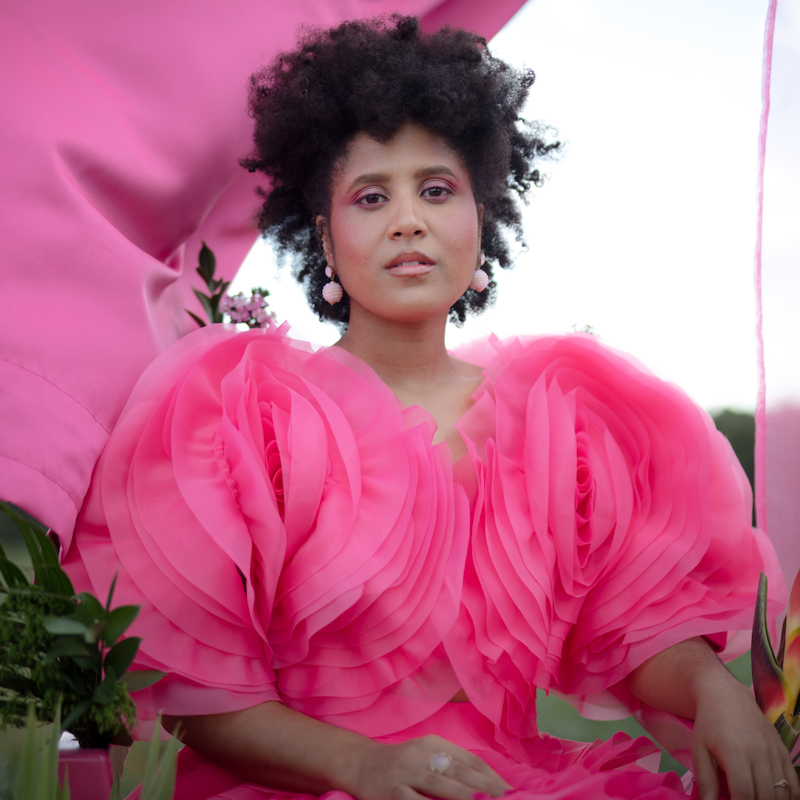 It's been three years since we've gotten new music from D.C.'s resident songbird Cecily, but she returns to bless us with her new single "I Am Love." Inspired by the book All About Love by bell hooks, the song references the power and beauty of affirmations.
Co-written with Grebes (the artist also known as Jacob Ungerleider), the lyrics to "I Am Love" are pure poetry. "If sweet be a peach on your lips / And warm be the sun on your skin / Then let me be an August afternoon / Of all your favorite things / Cause you're my favorite," she sings on the first verse, sounding like a soft summer breeze. Her harmonious "do-be-do-be-doo" and "do-do-do-do" refrains add to the song's sticky sweetness as she floats over Drew Kid's production showcasing piano, bass and drums.
On this song, Cecily sounds like the sonic soul sister to Minnie Riperton, Syreeta and Deniece Williams. With its combination of her lovely soprano, poetic lyrics and retro instrumentation, "I Am Love" feels like a lost 1970s rare groove unearthed by crate diggers.
"I Am Love" is the first single from Cecily's forthcoming project Awakening Pt. 2, the follow-up to her 2019 EP Awakening, Pt. 1. The new collection as a whole is inspired by hooks' All About Love, and according to a press release, will focus on "unconditional love and its transformative power."
Until a release date for Awakening Pt. 2 is announced, you can support Cecily by purchasing "I Am Love" or streaming it from digital music services. Listen to the single below and watch a live performance of the song that she recorded for this year's Tiny Desk Contest. The official music video for "I Am Love" will be released on Friday, November 3rd.