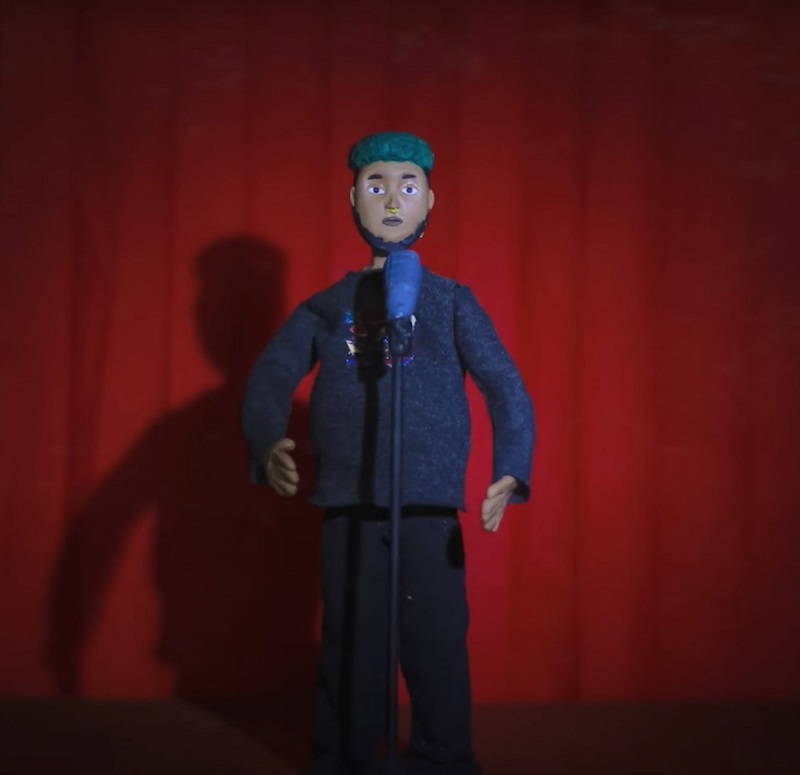 Rob Milton is a creative soul. So much so that we kind of expect new music from the singer-songwriter every year at this point (and, so far, he never seems to disappoint). However, since he's an indie artist, we rarely get to see output from him on the visual front. It looks like he's going to rectify that soon as he gives us a fun, short clip for his Showtime track "Back 2 Fun."
Rob gives us a stop-motion animated clip for the song, with clay being the medium of choice used to create lil' Rob and his world. We see him in his tastefully decorated place (we peeped that Prince poster, Rob!) as he sits back to watch a show.
That show ends up being a performance by himself. We see clay Rob singing against a red-curtained backdrop — which, of course, evokes the vintage look of Showtime's album cover — as he kicks the funky jam and keeps the groove hot. Things get so hot, in fact, that the TV it's playing on eventually combusts, abruptly ending the clip. Don't worry, though, as Rob was smart enough to include some footage from the listening session for his album as well. Talk about keeping the party going!
We're always here for Rob Milton and his ever-creative ways and hope that this means we'll be getting more visuals from him in the future. Get animated with Rob when you take a look at the "Back 2 Fun" visual right here.