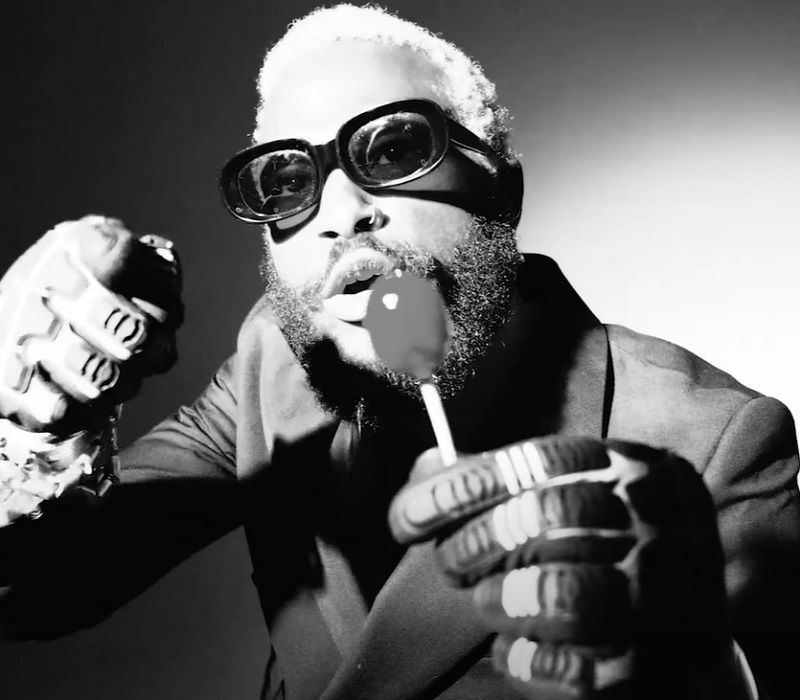 DUCKWRTH has consistently proven again and again that he is that dude when it comes to crafting jams. We got a taste of that last year when he dropped his EP SG8*, which included choice cuts like "4K" and "make u go." Now he's getting his 2022 started with yet another banger in the form of his latest single "Power Power."
"Power Power" is a certified party-starter that throws back to bumpin' sounds of early '90s hip-hop. DUCKWRTH turns to producer WaveIQ, who gives him a beat that swings over hard-hitting drums that call everyone to the dance floor and demand that they stay there.
The rapper, meanwhile, takes the time to boast about just how fly he is. "And when they dropping off all that drip for free / You know u got power / And when they trynna throw the whole damn bag at me / Oh yeah, I know I got power," he raps on the chorus. "I got power / I got power / I said f**k it / Put in the hours." After a brief spoken word piece from model-turned-artist Shaun Ross provides a little extra razzle-dazzle to the proceedings, DUCKWRTH gets into the verse and goes off with a rapid flow we've never heard from him before, showing that he has yet to show us all he can do.
If "Power Power" is indicative of what DUCKWRTH has been cooking up, then we think we'll be jamming to whatever he's got coming next all year long. Get into the track right here, and peep the rapper stylishly flexing in the song's visualizer below.