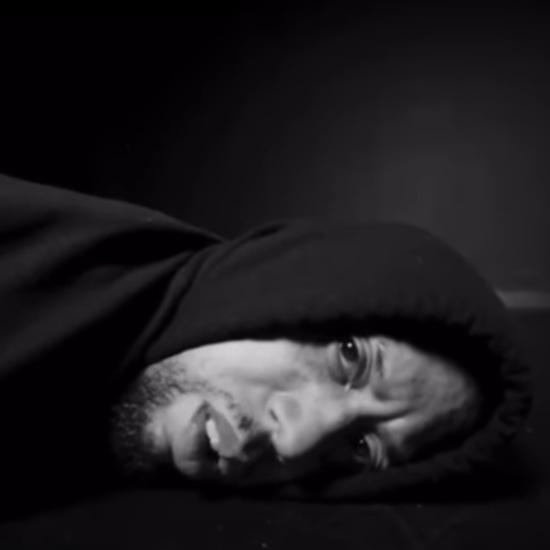 The beauty of a great remix goes deeper than taking something old and making it new again, it restructures the very DNA of a song. This recently happened with H.E.R.'s heartbreaking I Used to Know Her track, "I'm Not OK." Except, this version isn't actually a remix – not in the traditional sense of the word, anyway.
As cell phones and social media continue to shine a light on the unjust murders of Black men and women, actor/comedian Affion Crockett was inspired to channel his frustration and pain into a profound visual statement soundtracked by the introspective ballad. He explains, "For every Black man who literally & figuratively can't seem to get off the ground, as they kill our bodies & spirits. We are surrounded by Grandmothers, Mothers, Wives, & Daughters trying to help us. Praying for us yet left with the aftermath of watching us die. It is time to say we are not ok." We. Are. Not. OK.
In the wake of unchecked violence against Black lives, the video transforms the piano-driven tune into an emotional elegy. Directed by qewly (aka Brian Smith), Crockett portrays a victim of police brutality using the art of movement. Dancers Amari Marshall, Crystal Jackson, Cristti Streeter (aka "Sheopatra Jones") and her fiancée Yorelis "YoE" Apolinario are captivating as they represent women who mourn the horrific fate of countless innocents.
Take a moment to view "I'm Not OK," and let's vow to support each other as the struggle continues. #BlackLivesMatter today, tomorrow and every day afterwards. So if you're not OK, there's no judgement and no shame in seeking help. If you aren't sure where to start, please take advantage of online resources like Therapy for Black Girls and BEAM (Black Emotional and Mental Health).