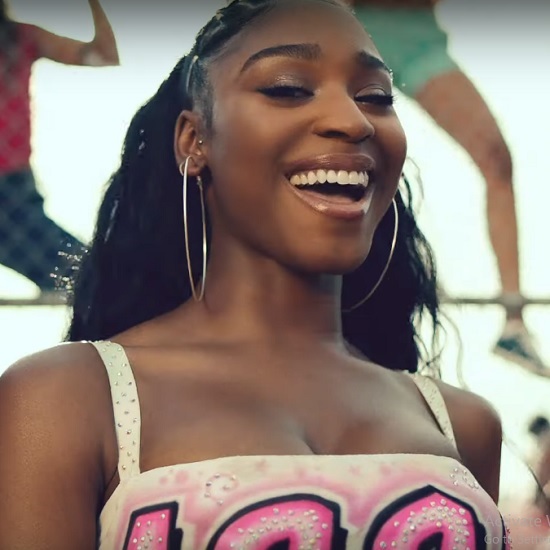 Normani has been on the verge of kicking off her solo career for quite some time now. So far, she's released a handful of hot collaborations with 6LACK, Calvin Harris and her slow-burning hit with Sam Smith "Dancing With A Stranger." Now, however, it's time for the burgeoning talent to step into her own solo, and she's doing so with her latest single and video, "Motivation."
Normani channels the sound of her formative years by looking to the early 2000s for both the song and visual. The track itself leans into the sound of that decade, with a specific nod to Beyoncé's 2002 single "Check Up On It." Similarly, "Motivation" mixes the sentiments of bubblegum pop with a hip-hop sensibility to create a fun little jam made to move to. Speaking of moving, Normani's doing just that in the video. She once again nods to Bey in the clip, with references to "Crazy In Love" front and center. She takes the homage to the decade even further, though. Look closely and you'll catch nods to Jennifer Lopez's "I'm Real," Aaliyah's "Try Again" and even a little Britney Spears and Rihanna tossed in for good measure.
"Motivation" might be a bit more pop than we were expecting from Normani (OK, a lot more), but it's also a nostalgic bit of fun to have as we prepare to close out Summer '19.