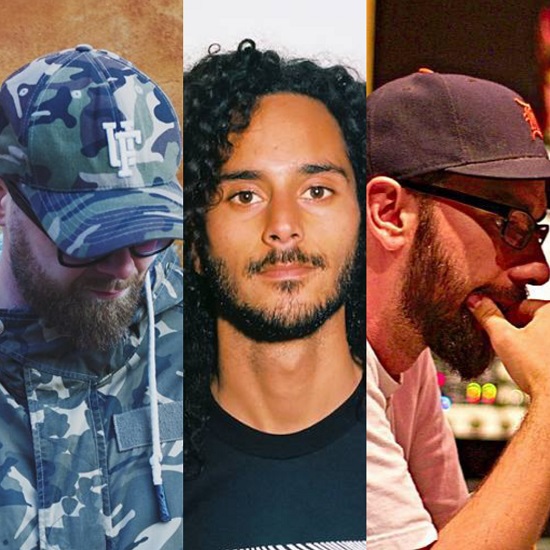 While things have never been great for everyone on this planet of ours, mankind has constantly pushed for a better life for all of the planet's inhabitants. That's why recent times have been so scary as those that wish to undo the progress we've made have stumbled into positions of power. We, the citizens of the world, cannot and will not stand for the rolling back of rights and protections, which is why protests and civil unrest have broken out all over the globe. People On The Hill — who dropped their video "4 Seasons In A Day" back in April — understand the struggle and provide the soundtrack with their new single and video "We Want To Be Free," which we here at SoulBounce are happy to premiere.
The song is a moody, soulful cut fusing elements of R&B, jazz and a bit of hip-hop to create a call to arms for those fighting the powers that be. "They been trying to divide us / Take away who stood beside us / Make your friend your enemy," vocalist Jonas Rendbo sings on the chorus. "They been trying to separate us / Pacify us and sedate us / We know they're the enemy / We want to be free." Bringing they're point further home is the song's video, which features scenes of protest and unrest from all corners of the globe. Starting with footage of the Dakota Access Pipeline protests, the video compiles scenes from Syria, Ferguson and other areas where the people took to the streets to fight for their rights. They also show refugees coming against law enforcement while trying to flee unjust governments and images of police and military using violence against citizens who are merely fighting for rights everyone should have.
"Marvin [Gaye] did What's Going On? in 1971. We feel like this is our take on the same kind of issues in current time," Rendbo told us about the inspiration for the song. "We are not afraid to make political statements. We believe that if we dont speak out or act against injustice, we are also guilty of letting injustice prevail. We believe that when people are being oppressed long enough, eventually there will be a reaction to that oppression. And its not always pretty."
He then left us with a lingering quote from abolitionist and historic activist Frederick Douglass: "Where justice is denied, where poverty is enforced, where ignorance prevails, and where any one class is made to feel that society is an organized conspiracy to oppress, rob and degrade them, neither persons nor property will be safe."
Check out the premiere of "We Want To Be Free" below and catch the message that Rendbo and his bandmates Henry D'Ambrosio and Te'Amir Sweeney are bringing to inspire the masses.
- Advertisement -