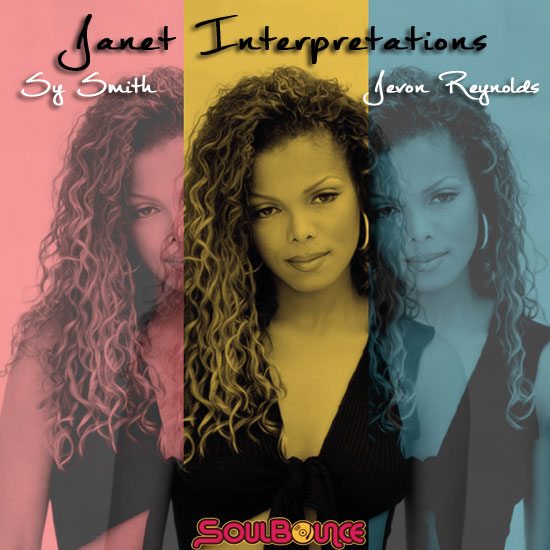 While many tributes have focused on Janet Jackson's ability to rock a stage as a dancer, very few focus on the fact that Janet is a well-rounded entertainer. Yes, the girl can cut a hot step, but she can also write a mean lyric, arrange her butt off and has one of the sweetest voices in music. We here at SoulBounce recognize all aspects of Janet's artistry, and to that effect we've called on two of our musical friends to pay musical homage to the singer by exclusively covering a couple of her most well-known classics for our exclusive mini-EP, Janet Interpretations.
Our main man Jevon Reynolds, who has been featured on our pages for his Bounce-Worthy talents, lends his silky smooth vocals to one of Janet's most sensual jams, "That's the Way Love Goes." The Talented Mr. Reynolds laces the track with a hypnotic groove reminiscent of the original, but with a modern flair that's sure to get you open as his satiny vocals pour all over the groove. On the flip side, the incomparable Sy Smith graces us with a cover of Janet's bubbly 1986 track "When I Think of You." With a little help from our boy Zo!, Sy reimagines the Janet joint with a jazzy verve that we think you'll find utterly irresistible. To make it even more breathtaking, Sy's wistful, whispery vocal on the track both recalls Janet's own voice while infusing the song with her own unique vibe.
Both takes on the classic Janet love songs are damn good and sure to make Janet and her frequent collaborators Jimmy Jam and Terry Lewis more than proud. Hear what we mean when you take a listen to Janet Interpretations right here.