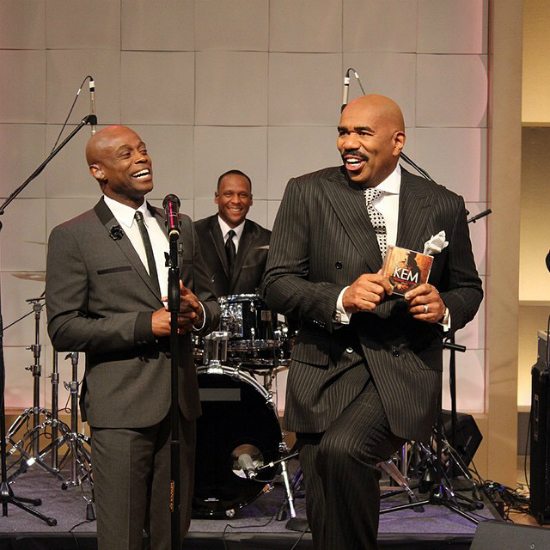 The man who Steve Harvey calls one of his favorite R&B performers appeared on his daytime talk show this afternoon to, well, perform some R&B. Harvey gave Kem, who also sings his show's theme song, a wonderful introduction before the Detroit crooner showed and proved for the in-studio audience and those watching around the world.
Singing the song "Nobody," taken from his newly released fourth studio album, Promise To Love, Kem performed like the seasoned professional he is with his full live band. The crooner and crew were all suited and booted, and they all sounded as good as they looked as they gave viewers a sneak peek at Kem's sophisticated show experience, which concertgoers will get to enjoy when he goes out on tour with Joe and L'Renee in November.
If you don't see your city listed amongst the current tour dates, don't despair because more will be added in coming months. Until Kem and friends hit the road, you can just watch this performance on repeat and fall under his spell like Steve.