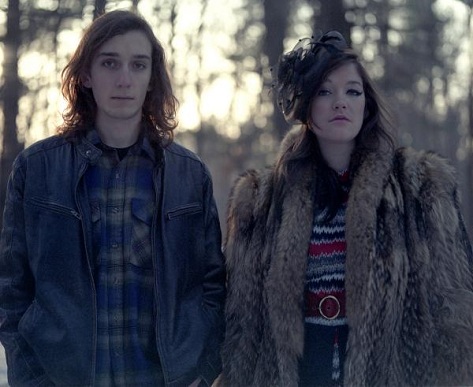 Though it's barely three weeks old, 2012 is already proving to be a big year for music. Fitting, then, that
Sonnymoon
has named their latest EP after it. The duo, who made a name for themselves by covering hip-hop and R&B songs with a trip-hop/electronic twist.
2012
, however, features all Sonnymoon originals and is without a doubt a great exploration of their sound. Expanding upon musical textures they developed on covers of songs like
Beyoncé
's
"Yes"
and
Drake
's "Houstatlantavegas," they take this five-song set further into the outer reaches of electronic soul. Vocalist
Anna Wise
channels everyone from
Esthero
and
Stereolab
's
Lætitia Sadier
to
Björk
on songs like "Near Me" and "Machinery," while producer
Dane Orr
gives her the perfect spacey accompaniment to her ethereal vocals. If you hadn't already put them on your list of artists to check for in 2012, consider this your notice. You can head to
iTunes
to download
2012
now (after you sample it here, of course) and, if you're good and follow through the bounce, you'll get a special video treat of Sonnymoon performing "Near Me" as well.


Center
After the bounce