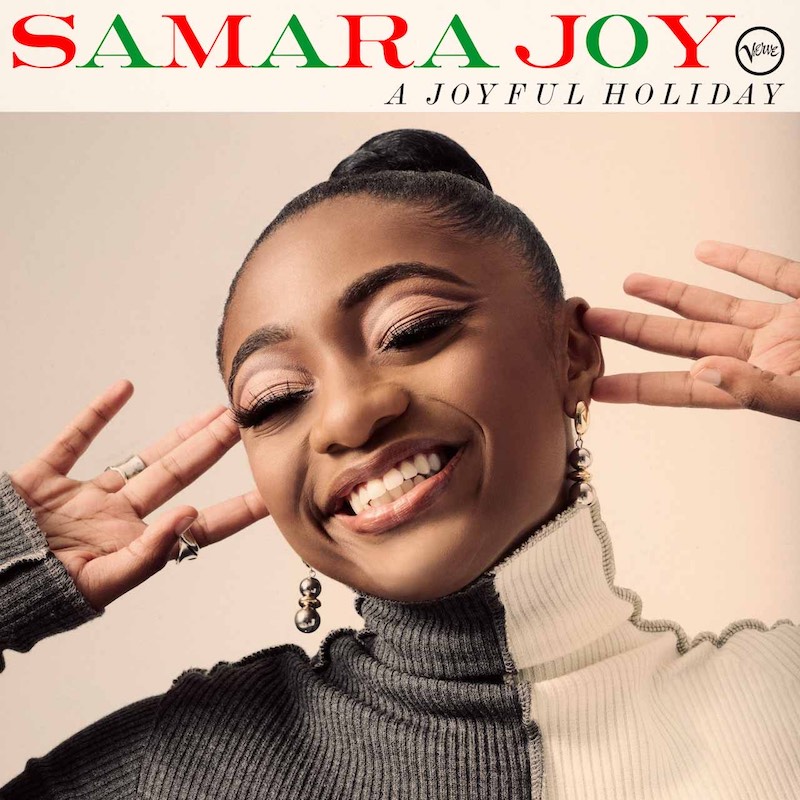 Mariah Carey isn't the only artist getting into the Christmas spirit early this year. Joining her to deck the halls is jazz darling Samara Joy who will cap off her banner year with her first Christmas release, the EP A Joyful Holiday. Before the two-time GRAMMY Award winner drops her seasonal project later this month, she gifts us with a cover of "Have Yourself A Merry Little Christmas."
"Have Yourself A Merry Little Christmas" has been sung by everyone from Ella Fitzgerald to Mary J. Blige, and like those Black music legends, Samara Joy puts her own spin on the holiday standard. Produced by Matt Pierson and accompanied by Pasquale Grasso on guitar, David Wong on bass, Kenny Washington on drums and Sullivan Fortner on piano, she shines like the twinkling lights on a Christmas tree and smolders like the embers in a fireplace. Listening to Samara Joy swing and sing will melt the icebox heart of even the biggest Grinch.
In addition to this fresh and lovely take, A Joyful Holiday will feature Samara taking on Stevie Wonder's "Twinkle Twinkle Little Me," "Warm In December," "O Holy Night" and studio and live recordings of "The Christmas Song." Her "O Holy Night" and live version of "The Christmas Song" will be a family affair for Joy. She'll be joined by her father Antonio McLendon and brother Zachary McLendon on the former and by her dad on the latter.
Samara Joy's A Joyful Holiday already sounds like it will be a Christmastime classic that we'll be enjoying with our families for many years to come. Get ready for A Joyful Holiday indeed when the EP is released on Friday, October 27th. Pre-save the forthcoming digital drop or pre-order the collection on vinyl or CD now.
If you're already dreaming of a white Christmas, listen to Samara Joy's rendition of "Have Yourself A Merry Little Christmas" and watch its festive visualizer right here.
Samara Joy A Joyful Holiday tracklist:

1. Warm In December
2. Twinkle Twinkle Little Me feat. Sullivan Fortner
3. The Christmas Song
4. Have Yourself A Merry Little Christmas
5. O Holy Night feat. The McLendon Family
6. The Christmas Song (Live) feat. Antonio McLendon
- Advertisement -