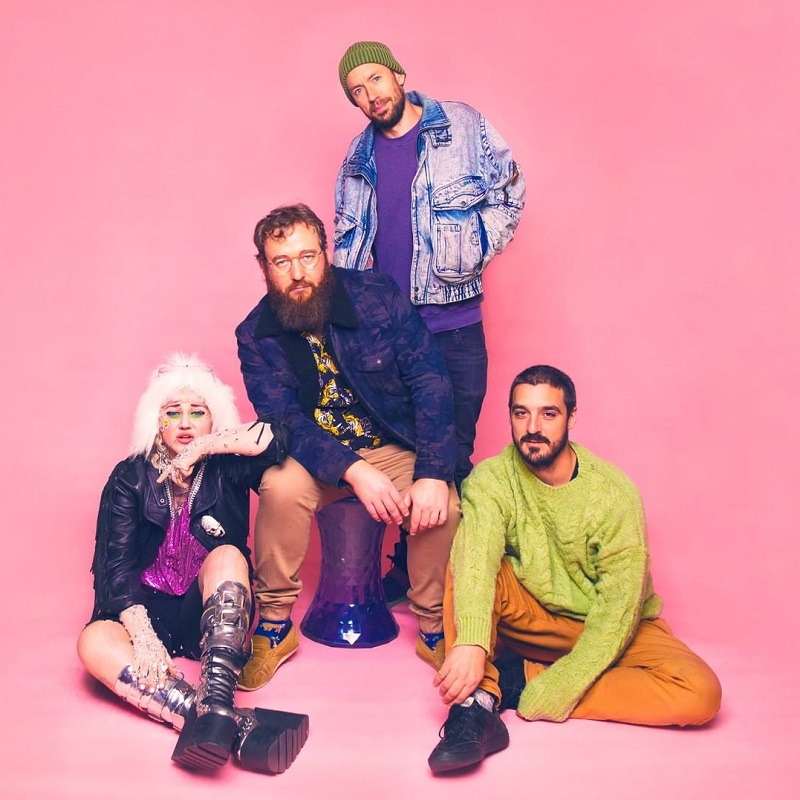 Aussie quartet Hiatus Kaiyote thrilled us once again when they dropped their third studio effort Mood Valiant for the masses. As expected, the album contained the soulful goodness that the band always brings with their unique perspective on full display. As they get ready to kick off their world tour this Friday (March 11th) in Brooklyn, they're now announcing their upcoming Mood Variant remix project with remixes of their songs "Red Room" and "Get Sun."
The "Red Room" remix comes courtesy of singer-songwriter and producer Nick Hakim. Nick takes the moody feel of the original and adds another slightly eerie layer to the proceedings by distorting Nai Palm's whispery vocals and mixing in some organ, screechy electric guitar and slowly percolating programmed drums. This take lends a haunted feel to the proceedings, making the song about finding peace in your favorite space feel almost sinister — a choice that actually works, believe it or not.
Georgia Anne Muldrow comes through for the remix of "Get Sun." She replaces the original's Brazilian soul influence with her own brand of funk. She adds her own voice to the mix with new verses and harmonies that mix and mingle with Nai Palm's throughout as she emphasizes her need for "someone real." It creates a de facto duet as their vocals coast across bass and synth riffs, giving us a completely different feel from the almost orchestral sound of the original.
These two remixes are just a taste of what Mood Variant has to offer, with the band taking to Twitter to let us know the project will contain "a collection of flips, reworks and remixes of Mood Valiant" that are sure to expand their sound and our minds in the process. We'll get to experience it in full when the set arrives on April 8th. You can listen to both remixes when you press play below.