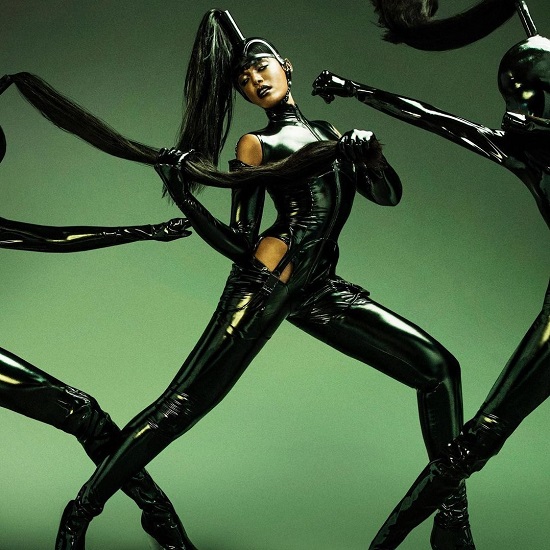 You don't see a lot of relationships that last very long in the industry. But then you see someone like Dawn Richard, who has had a relationship with the Adult Swim singles series dating back to 2015 when she released "Running From Sane." Fast forward a few years, and she's still tight with the crew. Cementing their solid bond, the singer comes with it on her latest release "Loose Your Mind."
Most of her entries for the series have been some of her most experimental work. This time around, though, she goes for a more straightforward R&B sound. The beat comes courtesy of producer JetpackSuni, who gives her a warm groove full of synth and ticking drums. She rides the beat with a slightly distorted vocal as she talks herself up and lets us know why you need to get with her. "Baby I can give what you want tonight," she sings, "I feel it in my bones / I know it look good / I done had three drinks / Everything look better / When the beat hit right / You dealing with the greatest / And I ain't talking s**t." With so much braggadocio, she doesn't need much time to convince us that she's got exactly what we want (which is perhaps why the song runs just shy of three minutes).
"Loose Your Mind" is the 30th selection included in this year's series, which is chock-full of left-of-center acts to tease your fancy. You can listen to the full collection of singles here and check out the latest contribution from Dawn Richard below.