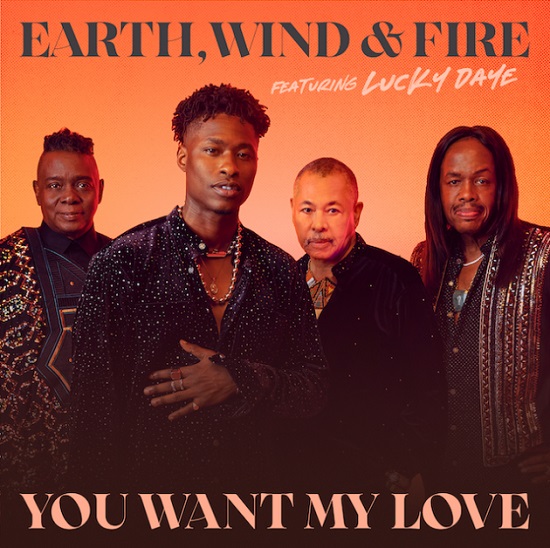 Earth, Wind & Fire is the classic soul band whose sound has endured for over five decades. Lucky Daye is a singer-songwriter whose star continues to rise. What happens when you bring these two undeniable music forces together? Magic. But you don't have to take our word for it as the two entities have united to reimagine EWF's 1976 hit "You Can't Hide Love" as new single "You Want My Love."
The song's producer Kenneth "Babyface" Edmonds acts as the generational bridge on the track, marrying the sound of the original song with the modern sensibilities of Lucky. To that effect, he incorporates elements of the original through inspired arrangements that recall its sound and direct samples and interpolations. This, however, is a new song in itself, as shown with Lucky's original verses. "You ain't gotta say much, I can tell that love means somethin' to you / And when we ain't talkin', your thoughts keep tellin' you you're feelin' me too," he opens. "So why you keep it bottled up? Open, open, let me show you what I could do / I got nothin' to prove if the pressure too hard /And baby, I can turn it loose." EWF is there to provide backing vocals (along with an assist from Babyface) and the familiar bridge, as well as give us the closing vocal arrangement that earned "You Can't Hide Love" a GRAMMY back in the day.
The saying goes if it ain't broke, don't fix it. There's nothing wrong with using it to create something new, though. Take a listen to what Earth, Wind & Fire and Lucky Daye have created when you listen to "You Want My Love" right here.