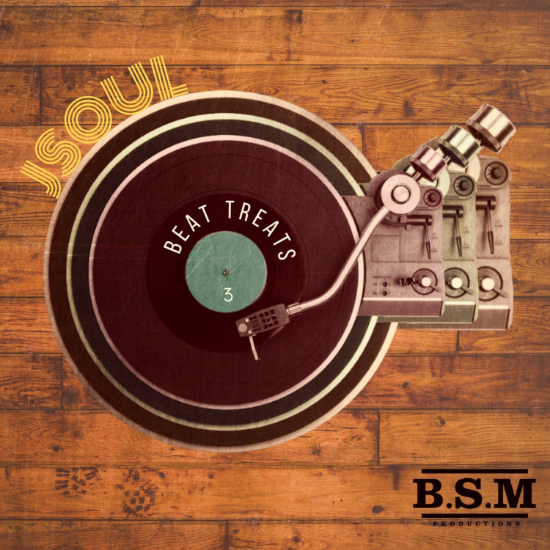 There's nothing like new music to keep us happily distracted on a Friday as we wait to clock out and start the weekend. Good lyrics and catchy hooks are always welcome, but as our boy JSOUL has proven time and time again, sometimes all you need is the right mix of hot beats and cool instrumentals. This is exactly what he provides, along with plenty of good vibes, on his latest compilation, Beat Treats 3.
It took awhile for our necks to recover from predecessors, Beat Treats and Beat Treats 2.  So JSOUL offers a bit of mercy, exchanging the boom-bap/hip hop swag for a groovy R&B drip. You'll still nod your head, but you'll also bounce, rock-skate and bodyroll throughout the infectious set. We're loving the variety of sounds, textures and moods. Get moving with tracks like "Save It All For Me" and "Synth Love;" vibe out with "Basquiat," "Venice Beach" and "Baduzuki;" slow jam with "Champagne" and "Cuples Tea;" wind down or wine down with "Sapphire Sunset," "Over You" and "She;" or elevate your mind with "God" and "Thinking of You," a track dedicated to those we've lost.
Trust us, you'll want to add Beat Treats 3 to your weekend rotation immediately. The independent release is available at major outlets, but we recommend heading to Bandcamp for the exclusive Special Edition (the only way to get "Baduzuki" and "Thinking of You"). If you're late to the JSOUL party, you should also check out his recent projects LEVELS and Neutronic Suite. Keep up with the artist on Twitter and IG, and be on the lookout for more new music later this year.
JSOUL Beat Treats 3 [Amazon][Apple Music][Bandcamp]