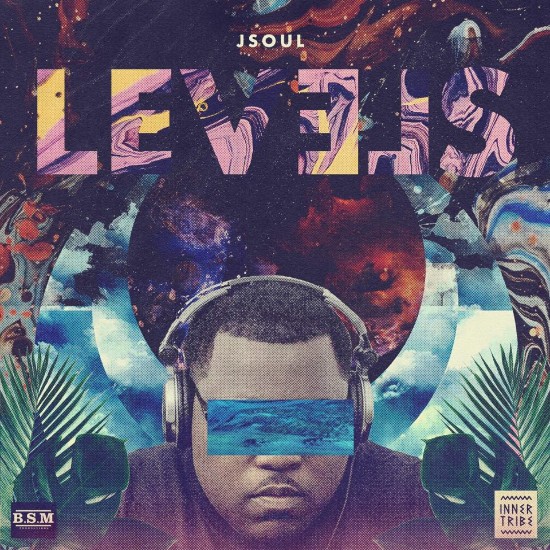 Like many independent artists, JSOUL has been quite productive during this season of quarantine. So far, he's blessed our playlists with two Bounce-worthy mixtapes, Beat Treats and Beat Treats 2. Now he's back with a new album of original music entitled LEVELS.
When describing the album, JSOUL explains that it represents "the fusion layers and deep soul jazz sensibilities tied to different frequencies within us all. Each of us have a level. A next step in our creative evolutions that will make us better. This is my interpretation."
At its core, LEVELS is a continuation of 2019's Neutronic Suite – staying the course through an aural galaxy of electric soul and Afrofuturistic vibes. But the cosmic symphony also displays firm evidence of JSOUL's musical progression. Highlights include "Prayer," a hypnotic track with poignant bars from Baltimore rapper Greenspan; "Opus," which features an atmospheric trumpet solo by Theljon Allen along with orbital bass lines from Cory Baker; and otherworldly vocals and spoken word by B. Jamelle on "Pearls Amongst the Stars."
In addition to delivering interstellar arrangements, LEVELS also marks an unexpected partnership with Australian label Inner Tribe Records. After hearing Neutronic Suite, label boss Inkswel was so blown away that he immediately reached out to JSOUL in an effort to connect for future projects. Scroll down to stream the end result, then download LEVELS for your personal collection.
JSOUL LEVELS [Amazon][Apple Music][Bandcamp][Vinyl]
- Advertisement -