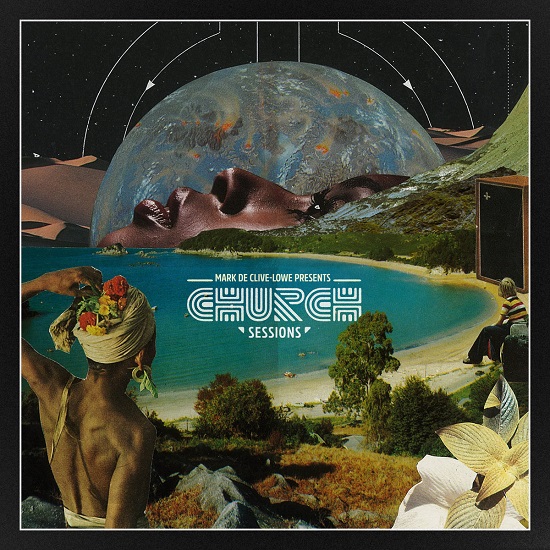 Earlier this year, revered musician Mark de Clive-Lowe took us on melodic journey through his ancestral timeline with stunning back-to-back releases, Heritage and Heritage II. Now the Japanese Kiwi simultaneously shifts gears and accomplishes a winning trifecta with his latest album, CHURCH Sessions.
The project is a celebration of his popular "Church" club parties, which began back in 2010. Described by MdCL as "equal parts jazz club, dance party and live remix experiment," the events are world-renowned for featuring critically-acclaimed musicians along with phenomenal underground artists, working together to spin sonic gold with Mark at the helm. The magic has been captured on wax through the years with Church in 2014, followed by Church Remixed. With the party still going strong in its ninth year, the new collection is curated and produced by de Clive-Lowe along with contributions and collaborators from all around the world.
Southern California griot Kamau Daáood sets the tone with the dramatic "Invocation" to open the record. Brooklyn rapper John Robinson delivers magnetic bars on "A.C.H.H.," while L.A. songstress Joy Jones offers swanky vocals on "Steps Ahead."  Frequent collaborators Stro Elliot (who recently dropped his own new project) and 14KT are on hand to showcase a suite of beats, simply titled "Part One," Part Two" and "Part Three." On "Mystic Brew" and "Atlantic Journey," McDL premieres a new collective of Portuguese artists that he formed in Lisbon called Colectivo Arte & Manha. Ethio Cali members Todd Simon and Te'Amir create ethereal jazz-funk on "ESSS (Love the Space)" and Italian drummer/producer Tommaso Cappellato keeps us rhythmically spellbound on "Ancient Prophecy." Ending the set on a high note is a trio of New Zealand's finest, with drummer/producer Myele Manzanza and bassist Matt Dal Din joining de Clive-Lowe on a lovely reimagining of Bobby Hutcherson's "Montara."
While CHURCH Sessions isn't spiritual – not in the "traditional" sense, anyway – this transcendent project is definitely good for the soul.
Mark de Clive-Lowe CHURCH Sessions [Google Play][Bandcamp]
- Advertisement -