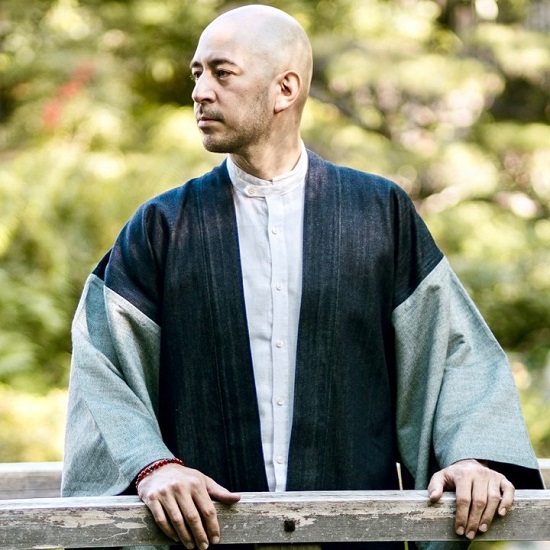 With companies like Ancestry.com and 23andMe making genetic testing more accessible than ever, many people are jumping at the opportunity to discover their family history. However, creative mastermind Mark de Clive-Lowe chose a more artistic approach to connect with his roots. The half-Japanese, half-New Zealander – who now calls Los Angeles home – composed a two-part album in tribute to the Land of the Rising Sun. The first half, Heritage, will be released next month and we're lucky enough to get a preview with lead single "Memories of Nanzenji."
Instruments and sounds slowly build a multi-layered soundscape, permeating the aural cavities and making the song feel like an immersive experience. The gratifying East-meets-West musical fusion was inspired by his visit to Nanzenji Temple, a revered Zen Buddhist temple in Kyoto with spacious grounds and picturesque gardens. "Japan is my spiritual and ancestral home - the connection I feel there is so visceral and has shaped much of my life, largely without me even being fully aware of its influence," Mark acknowledges. "This music is me openly embracing and interpreting what Japan means, feels like and sounds like to me." With the help of talented musicians Josh Johnson, Teodross Avery, Brandon Eugene Owens, Brandon Combs and Carlos Niño, we get to hear this beautiful "vision" brought to life.
While some may view Heritage as a concept album of sorts, it goes much deeper than that as MdCL explains, "This is a deeply personal project for me...Heritage is the idea of transmitting from the past to the future - knowing more about who we are and where we're going by understanding where we come from - it's about identity and one's place in the world. I was raised bi-culturally and as time goes on, the more I appreciate how much I owe to my roots."
Get a preview of Mark de Clive-Lowe's Heritage by listening to "Memories of Nanzenji" below. Visit McDL's website to pre-order the project ahead of its February 8th release and follow him on Facebook, Twitter and Instagram for performance updates. If you happen to be in NYC this week for Winter Jazzfest, make plans to hear him perform the album live at SOB's on January 12th. He'll also return to LA's bluewhale, where most of the album was recorded last summer, on February 8th and 9th.