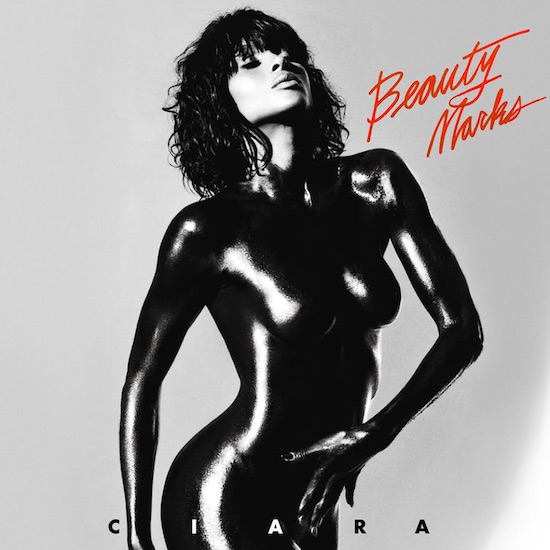 Singer, songwriter, wife, mommy and ATL shawty Ciara is back with Beauty Marks, her first album since 2015's Jackie. It's also her first project on her own label, named Beauty Marks Entertainment. If that wasn't enough for you, we've also got the video for the title track.
WARNING: Get your tissues ready.
The video for "Beauty Marks" gives us an intimate, behind-the-scenes look at Ciara and Russell Wilson's wedding and the birth of their baby girl, Sienna Princess Wilson. The video starts with Ciara and Russell at the altar, with the minister talking about the bonds of marriage. From there, we get hallmark moments, such as her father tearing up before he walks her down the aisle and her son Future running around the church. After the nuptials are over, the clip takes us directly to the delivery room. While we weren't expecting to see Ciara with her legs thrown up in the air, it is very touching to see the family bonding with their newest addition. The whole video just tugs at your feelings from beginning to end.
The song "Beauty Marks" is a sweeping power ballad about the one you love finding the beauty in your flaws. "If nobody's perfect /Then all that I want is to be imperfect with you / 'Cause you take me as I am / And I take you as you are," CiCi sings on the chorus over stark piano.
For the rest of the album, Ciara gives us a contemporary pop vibe with a mix of uptempo dance tracks, mid-tempo grooves and a few ballads. Of the project, the artist has said, "My mantra throughout the process of recording this album was about reminding myself that the scars you get from going through life are actually your beauty marks. Adversity ends up giving you wisdom and character, and persevering through all those challenges makes you so much stronger. This album is about celebrating the journey that leads you to those Beauty Mark moments."
In addition to the title track, Ciara includes all five previously released singles on Beauty Marks. There's her hit "Level Up," "Dose," "Freak Me" featuring Tekno, "Greatest Love" and current single "Thinkin Bout You." Although we've already heard half of the album prior to its release, there are still a few surprises to be had, such as "I Love Myself" with a Macklemore feature in the year 2019, and the hopeful women's empowerment anthem "Girl Gang" featuring Kelly Rowland. Ciara leaves her mark with Beauty Marks, and we just hope that she doesn't leave us waiting too long between this album and her next one.
Ciara Beauty Marks [Amazon][iTunes][Google Play]
- Advertisement -
- Advertisement -