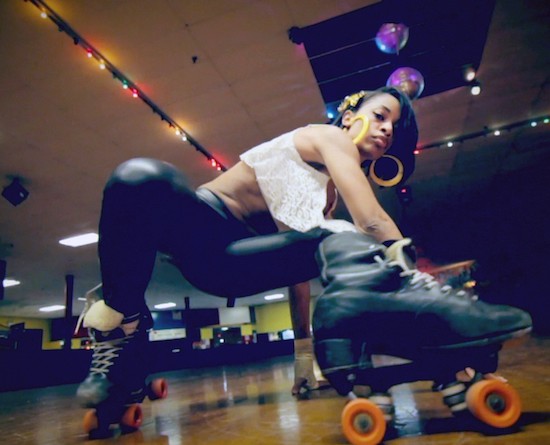 Feature films like 2005's Roll Bounce and 2006's ATL shone a spotlight on rolling skating culture and its importance in the African-American community. Fast forward to 2019, and John Legend is preparing to highlight the movement once again, except this time focusing on the very-real uphill battle roller skating is facing across the country in his upcoming HBO documentary United Skates.
Set to debut on February 18th, the documentary centers of the last standing skating rinks across the country and their struggle to remain open in today's racially-charged environment. Executive produced by Legend and directed by Tina Brown and Dyana Winkler, United Skates tells the story from the perspective of three avid skaters and how roller skating and the impending demise of its rinks is directly affecting them. Los Angeles native Phelicia, North Carolina's Reggie and Chicago's Buddy Love each are fighting to keep the dedicated sub-culture alive despite the financial struggles that are threatening to bring an end to this longstanding past time.
In addition to those interviews, United Skates also features interviews from hip-hop legends such as Queen Latifah, World Class Wreckin' Cru, Salt-N-Pepa, Coolio and Naughty by Nature's Vin Rock in which they discuss the impact roller skating has had on their lives and how it served as an incubator for hip-hop talent in its early days. The doc also touches on the impact the roller rink has had within the African-American community, showcasing how rinks such as LA's World on Wheels served as a neutral ground for the Bloods and Crips during the height of gang violence in the '80s and '90s.
United Skates premieres on HBO on Monday, February 18th at 9 pm ET/PT. It will also be available on HBO NOW, HBO GO, and HBO on Demand.