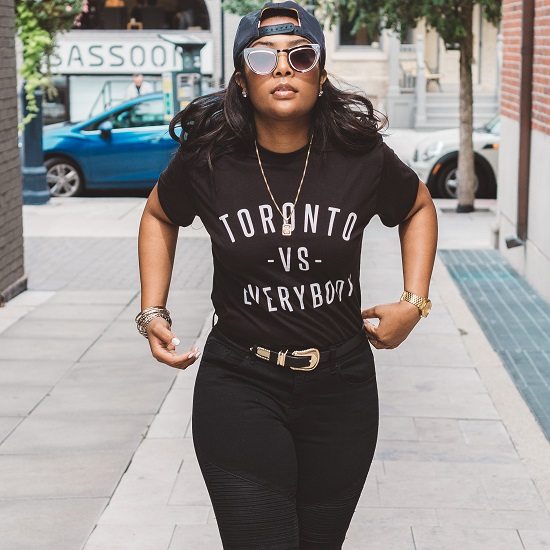 The name GNA might not be familiar to some, but that doesn't mean she hasn't been putting in work. In fact, the artist formerly known as Gina Lee isn't new to the game at all, having already released EPs and several singles since she first stepped on the scene in her native Canada back in 2009. Since then, she's collaborated with fellow countryman Tory Lanez, relocated to New York, tightened up her R&B sound and rebranded herself as one to watch out for.
Before she premieres her first new music of 2018, she decided to have some fun with a modern classic by one of our faves, Brandy's "I Wanna Be Down." Ironically, GNA was still in Pull-Ups when the song debuted in 1994, but she calls "The Vocal Bible" one of her favorite voices in music and decided to pay homage with a video tribute. Inspired by the '90s and Brandy's smooth low tones, the update – produced by frequent collaborator T-NYCE – showcases GNA's liquid vocals over an unhurried arrangement with plenty of thump. The singer even spits a few bars, covering Queen Latifah's verse from the original 1995 remix that also featured MC Lyte and Yo-Yo.
Peep GNA's cover of "I Wanna Be Down" and check out her previous releases to get familiar with her sound. Afterwards, you can keep up with the talented singer by following her on Twitter and Instagram while we wait for her new single "Love Me" due on February 2nd.