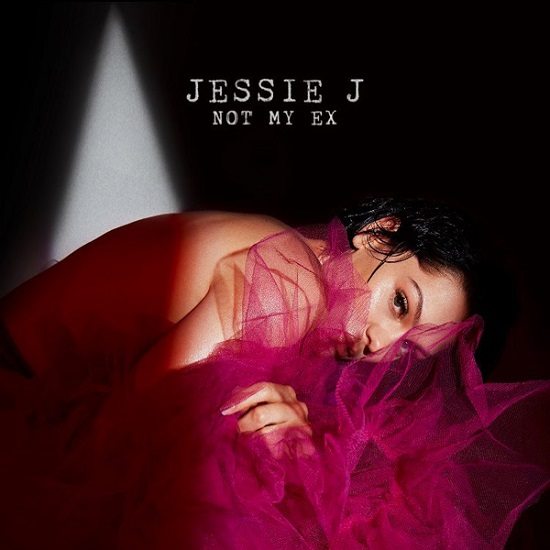 After taking a break to address some health issues and realign her musical persona with her inner self, Jessie J is back and feeling stronger than ever as she preps the 2018 release of her fourth album, R.O.S.E. We know the album title is an acronym for "Realizations, Obsessions, Sex and Empowerment," but we've also learned a bit about her emotional journey to this body of work thanks to an intimate video confessional. In it, Jessie revealed, "For each letter there is a word, and for each word is a song I will share with you."
So far, she's made good on that promise, starting with the September release of "Think About That." The intense song represented the "R" (read: Realizations) of the project header. With a new month comes new music as Jessie explains via social media, "The next letter on this journey to R.O.S.E. is...O = OBSESSIONS...The song for obsessions is called 'Not My Ex.'"
The slow-burning groove serves as a cautionary tale about how baggage from past relationships can affect a new romance. As she proceeds to spill the tea about the lowdown, dirty ways of her former lover, she assures her new boo that, "It won't be easy, but I'm down for the ride / Just remember, you're not my ex / I know I can be trouble, Lord knows that it's hard / It won't be simple when I give you my heart / Just remember, I'm not your ex." Over soulful guitar and dynamic R&B production by DJ Camper, Jessie's nimble vocals are quite lovely, gaining boldness as the song builds.
Based on her current pattern, it's fair to assume that she's saving the last two letters of R.O.S.E. for November and December. Only time will tell if this signals a January release date for the album. In the meantime, preview "Not My Ex" below and purchase the single via iTunes. Keep up with Jessie J, currently slaying her sold-out mini-tour for the month of October, by following her on Twitter and Instagram.