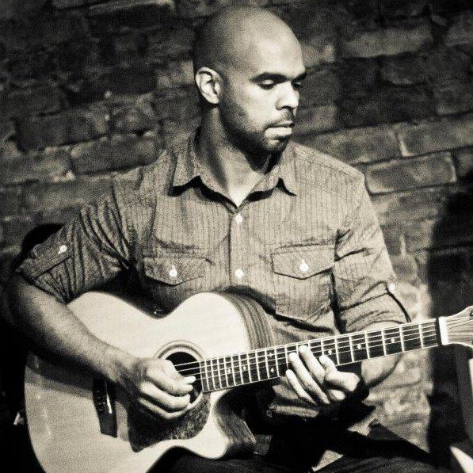 The name
Rod Harris, Jr.
may not be familiar to you now, but if you're a frequent concertgoer then you've more than likely seen him playing with one of your favorites. The talented guitarist has previously worked with celebrated artists like
Miki Howard
,
Regina Belle
,
Monica
,
Maysa
,
Jagged Edge
and even
Eightball and MJG
. Currently, Harris is the resident guitarist for
Musiq Soulchild
. His new song "How It Feels (Parts 1&2)" takes full advantage of the ongoing collaboration between Harris and Musiq. The track sees both artists at their best. Harris' guitar work is strongly pronounced through his very complementary production that sees him playing all instruments, and Musiq's seductive lyrics work on every level. This track reminds me of
The Isley Brothers
' best work in the late 70's where songs like "Voyage to Atlantis" heavily relied on the guitar to convey passion and sex appeal. Fortunately for us "How It Feels (Parts 1&2)" is a sign of things to come in 2014, as Harris will be releasing his hip-hop jazz EP
#CMONWorld
in April.