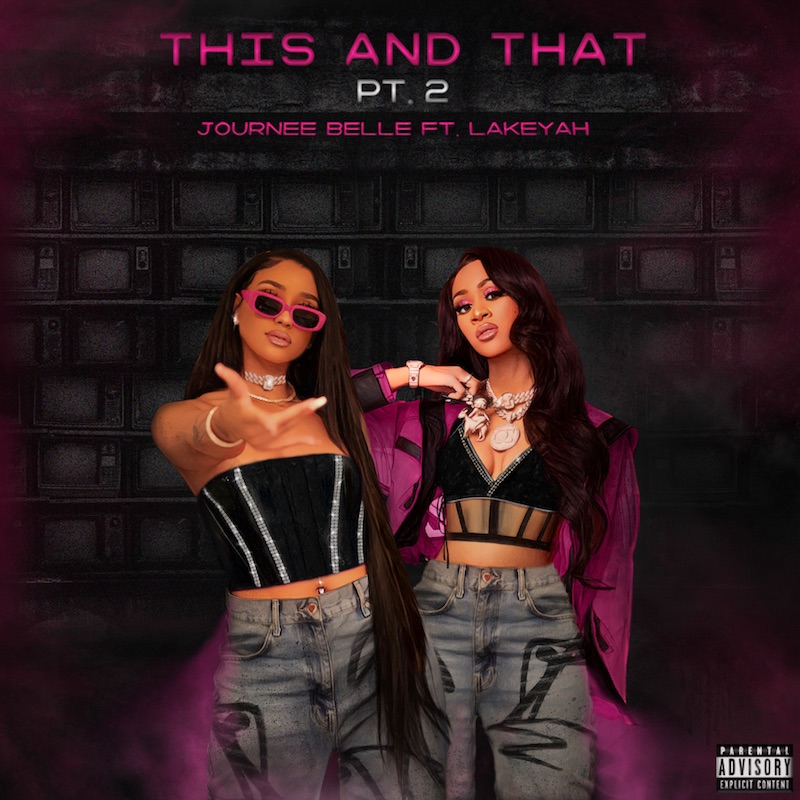 We are all faced with choices in relationships, and Journee Belle wants her man to make his next move his best move. The singer puts the heat on her love interest to decide if he's going to stay or leave on her new single "This And That Pt. 2," the remix to her independently released hit "This And That."
Newly signed to Republic Records, California girl Belle gets Milwaukee-born rapper Lakeyah to join her for "This And That Pt. 2." The track begins with a synthesizer and finger snaps backing Journee as she starts sharing her plight. Her man's behavior has her doubting herself – and him, too. "I really don't understand how / You got me questioning my purpose / I could've made you a man / But maybe you didn't deserve it / You just gon' scroll through the Gram / Instead of cherishing our moments?" she sings, perplexed.
Deep down, Journee knows that his focus is elsewhere and quickly pivots to let him know that he needs to step up or be out. Lakeyah lends her lyrical support to the cause, spitting bars about needing a ride or die and being tired of the games and nonsense. She's had it up to here when she raps, "Why pretend like you was feeling me / Knowing that you wasn't into this / Come to me like I'm a reverend / Begging me to forgive you for all of your incidents / Accidents / Whatever you wanna call em / Boy, I'm over this s**t."
Lakeyah's addition to Journee's original track really makes "This And That Pt. 2" pop. Their message to the fellas is clear: get right or get gone and get outta the way of the next man.
Now that Journee Belle is on Republic Records, expect to see and hear more from the singer, songwriter, model and director. Who knows, we may even see a music video for "This And That Pt. 2" soon with her in the director's chair calling the shots. While we wait to see, listen to the single below and see what else Journee is working with on her YouTube channel.