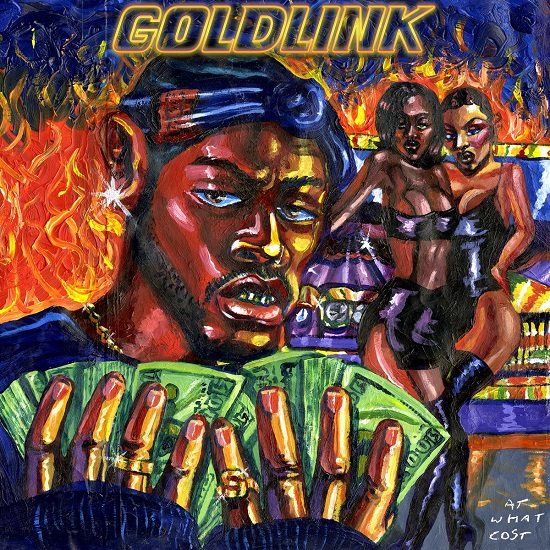 We've been singing the praises of DMV hip-hop upstart GoldLink for some time now, especially after we got a chance to listen to his set And After That We Didn't Talk. But now we have another reason to have the rapper and sometimes singer on the tips of our fingers with the release of his debut At What Cost. He's been delivering jam after jam for the better part of six months and the hits keep coming on the 14-song set.
While it was already guaranteed that we'd already love a third of the set, especially with the release of singles "Crew" and "Meditation," as well as album tracks "SummaTime" and "Pray Everyday (Survivor's Guilt)," the rest of the album is chock full of quality cuts and unexpected features. For one, the 23-year-old keeps thing fresh with his unique style of rapping and singing over productions ranging from slick hip-hop to R&B grooves to smoking hot house numbers, even splashing a bit of gospel and blues into the mix just because he can. GoldLink nimbly flits between each as he puts on for his area. Speaking of which, he somehow manages to host a who's who from the DMV in the process, including Ciscero (who killed on one-off single "Fall In Love") on "Same Clothes As Yesterday," Kokayi on "Hands On Your Knees," Wale on the aforementioned "SummaTime" and even Mya on "Roll Call." The collaborations are without a doubt dope, but perhaps the best moments are when he rocks the mic solo, especially on standouts like "Have You Seen That Girl?" and "Kokamoe Freestyle," which allow him to showboat all on his own.
If you're looking for what's next in hip-hop, allow us to direct you in GoldLink's direction. Stream At What Cost right here via Spotify and add it to your own collection by purchasing from your digital retailer of choice.