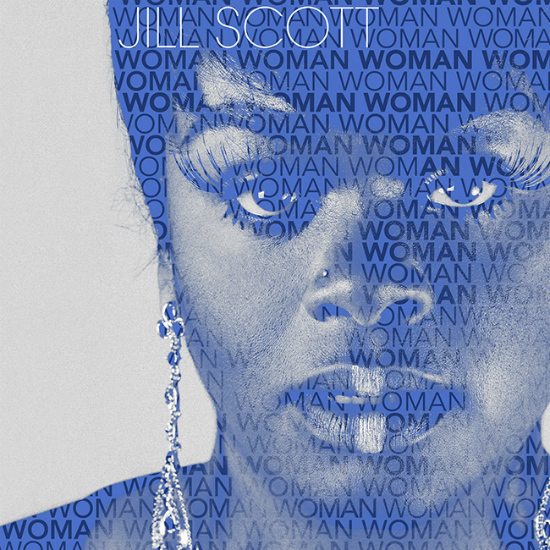 We've known for a few months that Jill Scott would be dropping a new album at some point this year with the release of the smoking hot buzz track "You Don't Know" and its popping first single "Fool's Gold." Now we have confirmation that the album will in fact be coming sooner than later to make this summer even hotter with Jill's reveal today of the title, cover art and release date.
Woman is the title of Jill Scott's forthcoming album, and she is a vision of strength and beauty on the icy blue cover. She is serving glamazon warrior with lashes for days, a stripe on her lips and a soul-piercing gaze. Yes, ma'am! We are here for this look, and we already know we're here for the sounds that will be on the album because Jill.
According to Billboard, Scott describes the songs on Woman as, "classic Philly soul meets country rhythm served with captivating storytelling." Woman marks Jilly from Philly's fifth studio album and her first on new label home Atlantic Records. Jilly has also taken on the executive production reins alongside frequent collaborator Andre Harris (of Dre & Vidal fame behind her hits such as "A Long Walk" and "The Way") and songwriter/producer Aaron Pearce.
Get ready to welcome Woman into your arms and playlists on July 24th, and catch Jill on tour starting early July through the end of August.