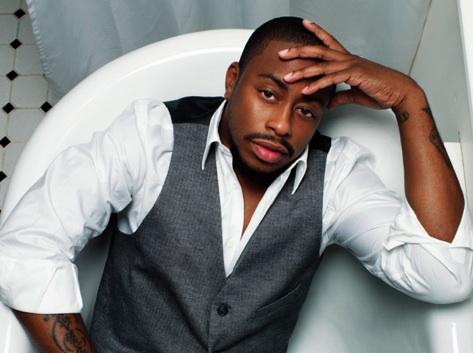 If you know anything about
Raheem DeVaughn
's career and the many mixtapes that he's put out, then you know that he will take your song and half the time flip that joint so lovely that his version sounds better than yours. Ooops! Sorry! But you can't blame the man for doing what he does so effortlessly and boy does he do the damn thing on "Re-Invented Sex," his version of
Little Trey Songz
's "Invented Sex." The thought of Songz inventing anything remotely resembling sex was always "
Def Comedy Jam
when
Martin Lawrence
used to host" laughable to me, but in DeVaughn's case it's way more believable. As a grown woman, hearing a grown man sing about doing the grown up appeals to me more than Little Trey's original. Raheem has some great lines in his version and keeps it sexy without sounding too pervy. This joint can be found on Raheem's new mixtape,
Mr. February
, which drops on January 15th via
368 Music Group
and serves as the appetizer for the main course that is his next album,
The Love and War Masterpeace
, coming on
February 16th
March 2nd.
Center