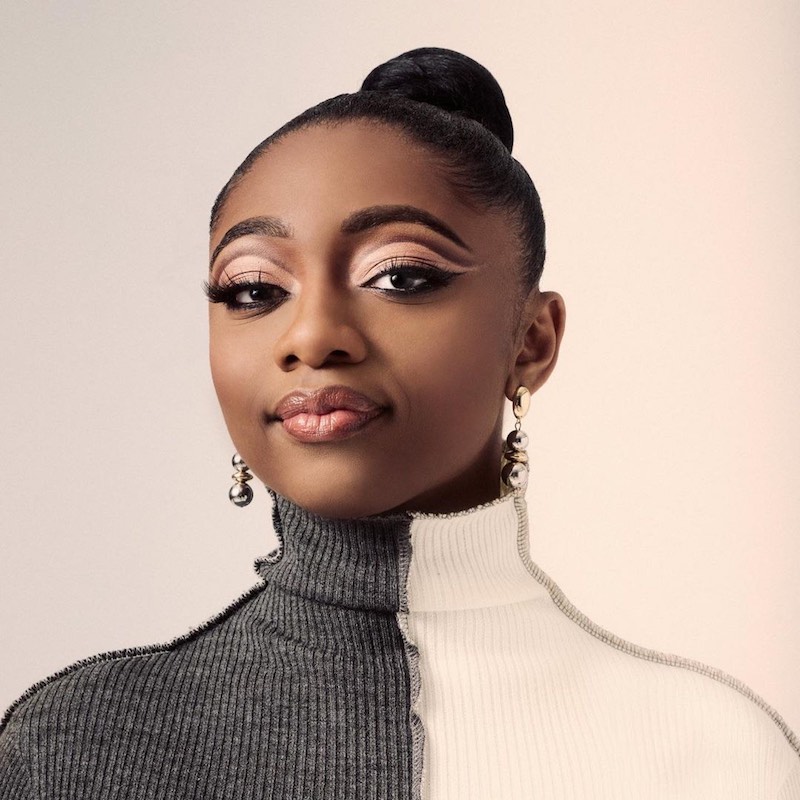 Samara Joy has been a breath of fresh air for jazz, with her youthful glow and classic sound captivating generations of music lovers. The GRAMMY-winning singer's album Linger Awhile — which features songs like "Guess Who I Saw Today" — has a lot to do with that. Now that album is being expanded with an upcoming deluxe edition featuring eight new songs. Samara is giving us a listen to the expansion with the new song "I Miss You So."
Like many of Linger Awhile's tracks, "I Miss You So" is a standard that has endured for several decades since it was originated by singing group Cats And The Fiddle in the 1930s. Samara's take is decidedly more jazzy in its approach, naturally. Her vocal is joined by guitar, piano and bass as she wrings out the song's longing feeling with her velvety tone and deft approach. In other words, it's another stellar outing for the songstress.
"I Miss You So" is one of the eight new additions on the Linger Awhile (Deluxe Edition) tracklist, which will also include new versions of "Sweet Pumpkin," "Guess Who I Saw Today" and "Can't Get Out Of This Mood" and new songs "Sometimes Today Seems Like Yesterday" and "I'm Gonna Lock My Heart (And Throw Away The Key)." That set will arrive in stores on May 19th. In addition to the deluxe edition, the eight added tracks will also be available on their own on an exclusive vinyl LP titled Linger Awhile Longer, which will be available on June 16th.
It looks like Samara Joy will be lingering for quite some time to come. You can check out the tracklists and artwork for both Linger Awhile (Deluxe Edition) and Linger Awhile Longer after you press play to listen to "I Miss You So" below.
Samara Joy Linger Awhile (Deluxe Edition) tracklist:

1. Can't Get Out Of This Mood
2. Guess Who I Saw Today
3. Nostalgia
4. Sweet Pumpkin
5. Misty
6. Social Call
7. I'm Confessin'
8. Linger Awhile
9. 'Round Midnight
10. Someone To Watch Over Me
11. I Miss You So
12. Sometimes Today Seems Like Yesterday
13. I'm Gonna Lock My Heart (And Throw Away The Key)
14. I'm Afraid (Of Loving You Too Much)
15. Guess Who I Saw Today (New Trio Version)
16. Can't Get Out Of This Mood (Duo Version)
17. Sweet Pumpkin (Duo Version)
18. Guess Who I Saw Today (Duo Version)
Samara Joy Linger Awhile Longer Vinyl LP tracklist:

SIDE A
1. Can't Get Out Of This Mood (Duo Version)
2. Guess Who I Saw Today (New Trio Version)
3. Sweet Pumpkin (Duo Version)
4. I Miss You So

SIDE B
1. I'm Gonna Lock My Heart (And Throw Away The Key)
2. Sometimes Today Seems Like Yesterday
3. I'm Afraid (Of Loving You Too Much)
4. Guess Who I Saw Today (Duo Version)
- Advertisement -