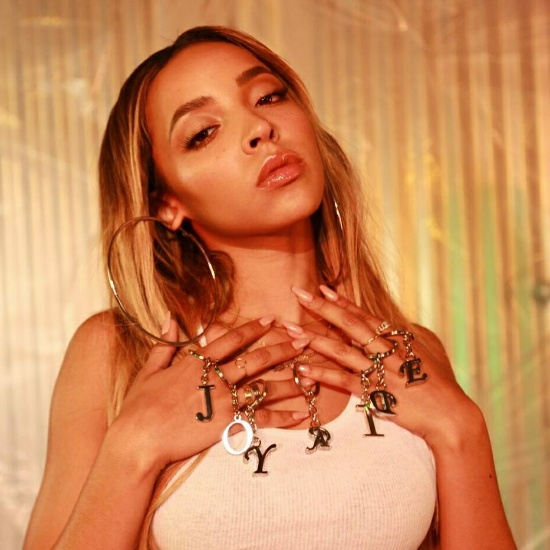 Tinashe's 2018 probably isn't going exactly how she expected. The "Me So Bad" singer's long-delayed Joyride was finally released to very little acclaim or fanfare. Then, on top of that, the singer's relationship with baller Ben Simmons imploded in tabloid drama, with Simmons going as far as to suggest that Tinashe has been following him and new girlfriend Kendall Jenner. Yikes. However, our girl is nothing if resilient, and she proves just that by dropping new single, "Like I Used To."
Produced by Hitmaka (the producer formerly known as Yung Berg), "Like I Used To" finds Tinashe mining the drama in her personal life for artistic expression. She never mentions Simmons by name, but she drops details that clue us in to who she's talking about with pretty frank and honest lyrics, mentioning at one point that cutting the relationship off will be "easy like a free throw." However, while she talks a good came, her hurt comes through on the chorus as she shows that her faith in their love has been shattered. "Never be the same, won't trust you like I used to," she sings. "Wake up in the morning I can't f**k you like I used to." Hitmaka's production smooths out the rough narrative, with delicate synth chords bumping against booming 808s and skittering hi-hats that make this a break up song that's easy bump both in your earbuds and your whip.
Rumor has it that "Like I Used To" is the first single from Tinashe's upcoming fourth album Nashe, with Hitmaka even alluding to his involvement with the project on Twitter. This news has yet to be confirmed with an official announcement, though. If it is true, however, here's hoping that it has a much less arduous journey than Joyride did. Listen to "Like I Used To" below.