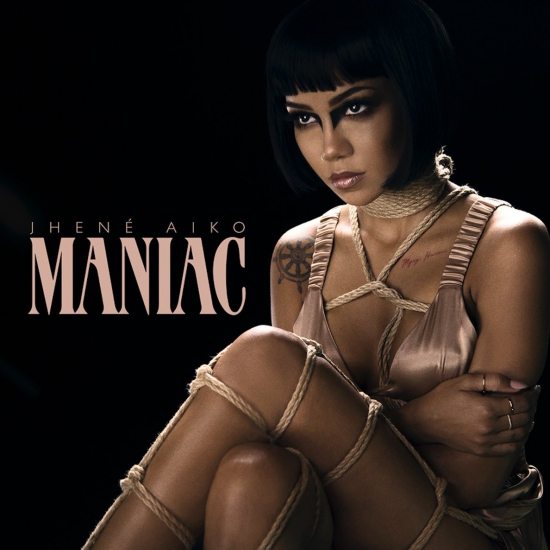 Though her debut Souled Out dropped in 2014, there's really been no shortage of mellow R&B chanteuse Jhené Aiko. Besides popping up on everybody and their mama's project (see: "Skipping Stones," her infamous verse on "Post To Be" and "Contradiction") and her collaborative effort with Big Sean, TWENTY88, Jhené has also been in the studio cooking up her as-yet-untitled sophomore set and it seems like she's ready to invite us into the experience with the release of its lead single, "Maniac."
On the song, we learn that Ms. Aiko is feeling rather frisky and she DGAF about who knows it. The song trades in raunchy innuendo (or sometimes just straight up raunch) as lets you know that you're dealing with a maniac — the "nympho" part isn't included, but is implied within the song's first few lyrics ("Hop on a d**k like a maniac / Head like a brainiac"). But Jhené doesn't stop there, flipping between rapping and singing as she expresses her need to have her love justified while listing her myriad bedroom skills. She does so over booming 808s, stuttering hi-hats and ambient synths that lean closer to hip-hop than the smoothed out R&B that we've come to know her for.
Jhené's sophomore effort is expected to arrive early next year and she has launched a website, JheneIsAManiac.com, and has even previewed clips from a possible video on her Instagram. This seems like it's going to be an interesting ride (heh). Check out "Maniac" below.