As we reflect on this year that has gone by way too rapidly, one thing is for sure: 2012 had a dope soundtrack. Artists old and new brought their A-game when it came to releasing mixtapes, EPs and albums that displayed their myriad of musical talents and made us want to keep them in heavy rotation in the midst of so much vying for our attention. There were a lot of awesome projects released this year and your trusted SoulBounce Editors listened to many of them to compile this list of the tops from the Class of 2012. It was hard to narrow down and agree on these albums because there was so much to choose from, which is honestly a good problem to have. But we somehow managed to do it with this Hot 16: SoulBounce's Best Albums of 2012 list. Check it out and see if you can guess which album will take home the Album of the Year crown at SoulBounce Honors on New Year's Eve.
Center
Brandy Two Eleven [Review][Amazon][iTunes]

While we were all excited to see Brandy return to the spotlight with this year's solid Two Eleven, it wasn't the wall-to-wall smash we hoped for. Yet from the halls of SBHQ, to the critic commentariat, to Twitter timelines around the world, everyone was downright passionate about three or four tracks from Brandy's lushly arranged, vocally triumphant comeback effort. Yet, despite the album's considerable cohesion, it seemed no two people could agree what those standouts were. While it may not be the kind of response Brandy was hoping for, she may have done the (previously) impossible here: recorded a Greatest Hits album of entirely new material. -- Remi
Cody ChesnuTT Landing On A Hundred [Review][Amazon][iTunes]


After releasing his well-received debut album, The Headphone Masterpiece, and collaborating with The Roots, Cody ChesnuTT all but disappeared from our radar. With a decade spent raising a family and living life, 2012 saw him return with Landing On A Hundred, an album which will surely go down as a modern soul classic for those in the know. Channeling soul icons such as Marvin Gaye, Sam Cooke and Donny Hathaway but putting his own spin on proceedings, Cody ensured that tracks such as "Till I Met Thee" and "Chips Down (In No Landfill)" will be played by soul music fans for years to come. -- SoulUK
DivaGeek He Said, She Said [Review][Amazon][iTunes]

After years contributing and guesting on the albums of others, it was finally time for Vula Malinga (the Diva) and Ben Jones (the Geek) to step out on their own as DivaGeek with their debut release, He Said, She Said, and what an album it was. Whether it was original party jams ("Ooh La La," "Money") or inspired covers (Michael Jackson's "I Can't Help It" and Hall & Oates' "I Can't Go For That") the talented partnership (both musical and romantic) delivered on every front. -- SoulUK
- Advertisement -
DJ Kemit Everlasting [Amazon][iTunes]

After producing Anthony David's 2011 chart-topper "4evermore," DJ Kemit decided to strike while the iron was hot with his debut album Everlasting. Those expecting an album full of similar adult urban contemporary grooves didn't find them, however. This collection was an eclectic mash-up of styles focusing heavily on soul and soulful house with splashes of jazz, hip hop and rock added to the cocktail and shaken to perfection. Guests included Eric Roberson, Lady Alma, Osunlade, Choklate, Jean Baylor and even a rare appearance from Carl McIntosh of Loose Ends. With a little something for everyone, Everlasting didn't just start the party, it was the party. -- Butta
- Advertisement -
Dwele Greater Than One [Amazon][iTunes]

You come to a Dwele album for three things, all of which are thankfully very present on Greater Than One. Earnest, if not smoldering, bedroom tracks ("Obey"), bass-bumping throwbacks to his earlier years as an MC ("Must Be," "What Profit") and unexpected flashes of humor (a winking reference to the most infamous line of Brian McKnight's career on the aforementioned "Obey"). While he wasn't reinventing the wheel here, this album made us thankful he mostly wasn't trying to. -- Remi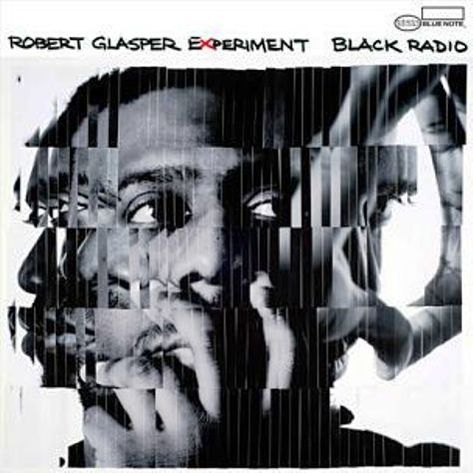 - Advertisement -
Robert Glasper Experiment Black Radio [Review][Amazon][iTunes]

Just by getting a glimpse of the album's tracklisting and checking out the impressive guest roster, we knew the Robert Glasper Experiment's Black Radio would be the album that we at SBHQ would be spinning all year long. When it finally dropped back in February, it didn't fail to live up to our lofty expectations. Full of woozy, gutsy and bold reinterpretations of classic material (the delightfully whimsical Erykah Badu-led "Afro Blue," Lalah Hathaway's punch-drunk take on Sade's "Cherish the Day," the distorted bliss of "Smells Like Teen Spirit") and sure-fire future classics ( "Ah Yeah," "Consequence of Jealousy," "Move Love"), Black Radio showed everyone how progressive soul music could, and should, be. -- D-Money
- Advertisement -
Lianne La Havas Is Your Love Big Enough? [Review][Amazon][iTunes]

With intricate storytelling flair akin to Janis Ian and a soulful fire lit under her a la Roberta Flack, Lianne La Havas evokes with precision the singer/songwriter aura of yore on her debut, Is Your Love Big Enough?. She plays like the perkier, bun-sportin' cousin of Corinne Bailey Rae, yet La Havas experiments in ways that others of her ilk have never inched towards. Her lonely heart hunts through the thickets of heartbreak on the excellent "Lost & Found" and "Don't Wake Me Up," but she heals nicely when she gets her revenge on the spry "Forget" or explores sensuality on the Parisian charm of "Au Cinema." Whatever type of emotive she's enveloped in, La Havas does so with the utmost class and care for the music at hand, making her debut quite a gem in 2012's crown. -- AudioDiva
- Advertisement -
Mint Condition Music @ The Speed Of Life [Review][Amazon][iTunes]

Sadly, R&B bands are a rarity in this day and age of uber producers and solo superstars. Although we have a soft spot for the complete package that is a band that delivers quality R&B without trying to keep up with modern trends and fads, they need to be on top of their game to stand out -- and that's exactly what Mint Condition are and do on their 2012 release, Music @ The Speed Of Life. This album was quite simply overflowing with contemporary R&B hit after hit, from the lead single "Believe In Us" to the sultry "Slo Woman" to the driving beat of "Be Where You Are," there wasn't a point on the album where Mint Condition was anything less than the definition of their name. -- Kitten Jam
- Advertisement -
Nas Life Is Good [Review][Amazon][iTunes]

While fans of Nas, we haven't always been in love with some of his most recent output. True, Untitled and Hip Hop Is Dead both had great tracks, but they were marred by some not so stellar moments. That's why his buzz single "Nasty," with the rapper revisiting his Nasty Nas alter ego, took us by surprise. It showed that the Queensbridge MC was in fine form, though now a bit older and wiser. This would prove to be the theme of Life Is Good, hip hop's version of Marvin Gaye's Here My Dear. While peppered with cuts like "The Don," "A Queens Story" and "Accident Murderers" to remind us that he was still as Nasty as ever, tracks like the introspective fatherhood cut "Daughters" and the heart-on-his-sleeve "Bye Baby" showed how much Nas has grown not only as an artist, but also as a man. -- D-Money
- Advertisement -
Meshell Ndegeocello Pour une âme souveraine: A Dedication to Nina Simone [Review][Amazon][iTunes]

To handle the discography of the High Priestess of Soul is a feat in itself, but Meshell Ndegeocello didn't bat an eye or try to leave it for someone else to tackle. She just rolled up her sleeves and dove in, immersing herself in the unique intricacies and steadfast testimonies of Nina Simone. A perfect fit it is for Ndegeocello, whom like Simone doesn't play by the genre rule book, and with a little help from friends (Sinead O' Connor, Lizz Wright, Toshi Reagon, Valerie June), they all journey together through a sprawling 14-track set, that includes such classics like "To Be Young, Gifted and Black," "See Line Woman" and "Four Women." While Hollywood tries to gloss over the legacy of Simone's in film format, Ndegeocello preserves the vivacity and intellect of one of music's greatest legends through a graceful homage which affect lingers long after. -- AudioDiva
- Advertisement -
Frank Ocean channel ORANGE [Review][Amazon][iTunes]

Resistance proved futile with Frank Ocean and his official debut, channel ORANGE. Regardless on where you stood on his popular nostalgia, ULTRA mixtape, channel ORANGE proved itself to be an entirely different beast, with its far-from-traditional approach to songwriting and song structure. Though it would have been easy for him to be upstaged by such big name guest appearances such as Andre 3000 and John Mayer, it was clear that Ocean was still the main attraction and the guests were the supporting acts. At times detached and at others emotional, ORANGE managed to appeal to seemingly everybody. And with its lyrical content pointing to his attraction with both males and females, the album proved both groundbreaking and liberating for the normally hetero-skewed R&B genre, showing that matters of the heart, just like music, aren't always easily labeled. -- Ivory
Sy Smith Fast And Curious [Review][Amazon][iTunes]

Fast and Curious was the album that we've been waiting on Sy Smith to make. Not to say that her previous efforts didn't have their merits because they were all good in their own right, but this was her first great album from beginning to end. Smith's sweet, airy voice found the perfect home on production by Mark de Clive-Lowe. With an appearance by Rahsaan Patterson on the disco-worthy remake of Billy Ocean's "Nights (Feel Like Getting Down)," that was one of many songs to show that Fast and Curious was fresh and flirty fun. -- Butta
Solange True [Review][Amazon][iTunes]

In the years since Solange, by her own account, had to convince an all-star roster of producers to take a chance on Sol-Angel and the Hadley Street Dreams, the tables have turned and she's become the indie-cool kid everyone wants to work with. Yet, on her True EP, Solange reserves that privilege for British composer Devonte "Blood Orange" Hines, the two creating a neo-new wave rumination on heartbreak (and back-seat makeout sessions) with a formidable bass belly. And a smoldering guest appearance by Earth Wind & Fire bassist Verdine White finally confirms a long-held belief of mine: two's company, three's a party. -- Remi
Esperanza Spalding Radio Music Society [Review][Amazon][iTunes]

With the release of her fourth studio album, Radio Music Society, Esperanza Spalding further proved that she's one of the best things to happen to music in a long time. The multi-faceted bassist-singer-composer put her wide-range of musical talents on display with this release. Small in stature, yet big on talent, Spalding seamlessly blended elements of jazz, gospel, swing, classical and soul music to craft her own unique sound. The sachcharine-sweet tone of her voice injects everything with a sense of optimism and a beautifully-restrained elegance, even as she tackles a variety of subjects, ranging from love's ups and downs to society's ills. She holds her own next to appearances from the likes of Lalah Hathaway and Algebra Bassett, finding the perfect balance between their voices. Whether you consider yourself a fan of jazz music or not, Radio Music Society, proves that Ms. Spalding's sound cannot and, most importantly, will not be contained. -- Ivory
Sam Sparro Return To Paradise [Review][Amazon][iTunes]

Sam Sparro knows how to turn the tables on the rule book. Often when an artist has a massive hit with their first album, the follow up album tends to not live up to the hype. However, with his sophomore release, Return To Paradise, Sparro reminds us that just like Shalamar said, the second time around can be so much better. While his self-titled debut may have propelled Sparro into stardom thanks to the hit "Black & Gold," Return To Paradise stands on its own as one of the best releases of 2012 thanks to its ability to transport you to late 70s, Studio 54-esque fabulousness with tracks like "Happiness," "Let the Love In," "The Shallow End" and others giving you your much needed dose of 21st century Prince, Rick James and The Gap Band. Filled with disco driven beats that put an unapologetically upbeat spin on life, Return To Paradise is the perfect antidote to the blues that came with 2012. -- Kitten Jam
Jessie Ware Devotion

Sometimes the unexpected things are the best, and nothing was more unexpected than Jessie Ware's Devotion. Her voice, at times conjuring the collected cool of Aaliyah, lends itself well to the set's electro-pop-R&B production, wrapping around it like a fine silk scarf. Sure singles like the oddly dark "110%," the rapturous "Running" and the Prince-ly "Sweet Talk" (a track that had SBHQ floating on air) are phenomenal, but it's album cuts like title track "Devotion," "Taking In Water" and "No to Love" (not to mention the inspired reading of "What You Won't Do For Love" that appears on the deluxe version) that make this an album you'll always want to listen to from start to finish. -- D-Money
Honorable Mentions:
1-O.A.K. Special Request
Ahmed Sirour The After 2am Sessions LP
Alabama Shakes Boys & Girls
Andy Allo Superconductor
Anthony David Love Out Loud
Anthony Valadez Just Visiting
Azealia Banks 1991
Bobby Womack Bravest Man in the Universe
Columbia Nights Dawn | Dusk
Conya Doss A Pocketful of Purpose
Darryl Reeves Mercury
Elle Varner Conversational Lush
Elle Varner Perfectly Imperfect
Eric Benet The One
ERIMAJ Conflict Of A Man
Faith Evans R&B Divas
Freddie Joachim Fiberglass Kisses
Gabriele Poso Roots of Soul
Gregory Porter Be Good
Hawthorne Headhunters Myriad Of Now
How To Dress Well Total Loss
Incognito Surreal
Jazzanova Funkhaus Studio Sessions
Jeff Bradshaw Bone Appetit
Joey Negro & The Sunburst Band The Secret Life Of Us
Joss Stone The Soul Sessions Vol. 2
Joy Denelane Maureen [English Version]
Kendrick Lamar good Kid, m.A.A.d city
Keyshia Cole Woman To Woman
Kimbra Vows
Kinny You Can't Kill A Dame With Soul
Mar Seeing Her Naked
Miguel Art Dealer Chic (Vol. 1-3)
Miguel Kaleidoscope Dream
Moonchild Be Free
Nicholas Ryan Gant Promises
Peter Hadar Take Off Victoria
PJ Morton Following My First Mind
Positive Flow Flow Lines
Quantic & Alice Russell Look Around The Corner
Raheem DeVaughn Heemy Taught Me 2
Ralf GUM Never Leaves You
Rochelle Jordan P R E S S U R E
SWV I Missed Us
The Layabouts Retro Future
The Slakadeliqs The Other Side of Tomorrow
Usher Looking 4 Myself
Yuna Yuna
Many thanks to D-Money, SoulUK, Ivory, Remi, AudioDiva, Kitten Jam, Lady J and Butta for contributing to this Hot 16.