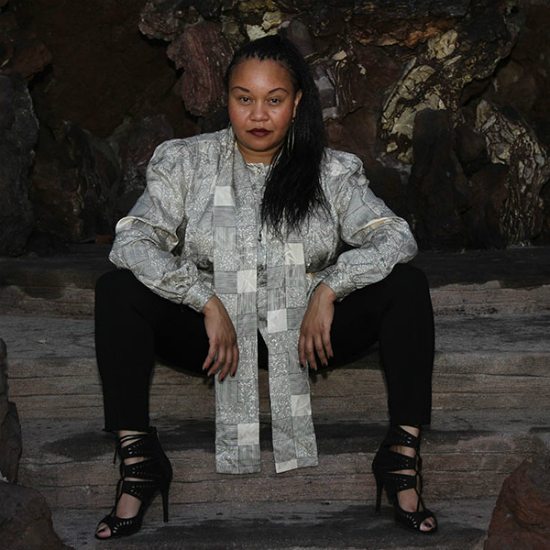 Chaka Khan is widely known as the Queen of Funk, but a princess of the genre has yet to be crowned. With her upcoming album Blackwavefunk, however, singer Moniquea is jockeying for the position. Due for release on June 2nd, the eight-song collection is a refreshing addition to the modern funk scene. We were introduced to the project with the lead single "Checkin' Out" recently with its authentic '80s funk feel. Now we're getting another taste from Blackwavefunk with the new track "When You Are Away" with an exclusive world premiere first listen.
"When You Are Away" continues the funk party that Moniquea got popping on "Checkin' Out." Producer XL Middleton is once again behind the boards, and he orchestrates a soundscape of wavy synths, booming bass and programmed drums for Moniquea to add her syrup-sweet vocals to. The result is a stone cold groove that is begging for you to pop, lock or body roll to it. Aside from the funky fresh sound of the track, the lyrical content finds the songstress missing her man like crazy and sharing her plans to drive him crazy when they reunite. According to Moniquea, "When You Are Away" is about "a usually submissive woman" who "decides that she will be the dominant, yet sweet and demanding, one" next time she's with her lover. Oh yes, he's in for a treat and so are we.
Moniquea's Blackwavefunk is available for pre-order directly from MoFunk Records on Bandcamp, where you can purchase a digital copy, CD or vinyl. Stay in the loop about Moniquea and keep up with her on Facebook and Twitter.